By Liam McAary 
Australia has produced a number of phenomenal dual-sport athletes in recent times, most of whom are female. 
To name a few, there is Erin Phillips (Basketball and Aussie Rules), Ellyse Perry (Cricket and Association Football), the Levi Sisters (Rugby Sevens and Aussie Rules), Ellie Cole (Paralympic Swimming and Wheelchair Basketball), Kirsty Lamb, and Emma Kearney (both Cricket and Aussie Rules). 
Even at the Hawks, we have our Irish stars Conor Nash (Rugby and Gaelic Football), Aileen Gilroy (Association Football and Gaelic Football), Áine McDonagh (Basketball and Gaelic Football), superboot Catherine Brown (Association Football), young gun (and Talking Hawks sponsored star) Jasmine Fleming (Cricket), tall timber Lucy Wales and Tegan Cunningham (both Basketball), who have all played other sports at high levels (either as juniors or at the elite level). 
However, on Saturday night, the curtain was brought down on one of the most extraordinary dual-sport careers in recent memory, as Jess Duffin (neé Cameron) took to the field as a professional athlete for the final time.
In fact, of all the cross-code cricketers to have played in the AFLW, she is the only one with both an All-Australian blazer, and an international cap for the Southern Stars. 
The woman nicknamed "Soggy" due to her bowling a cricket ball over a net into a creek at Under 12s training before proceeding to retrieve it without removing her socks and shoes, emerging drenched and soggy, has a legacy across two sports, rivalled by few of her contemporaries.   
In the absence of an AFLW, it was cricket where Cameron (as she was then known) first made her name.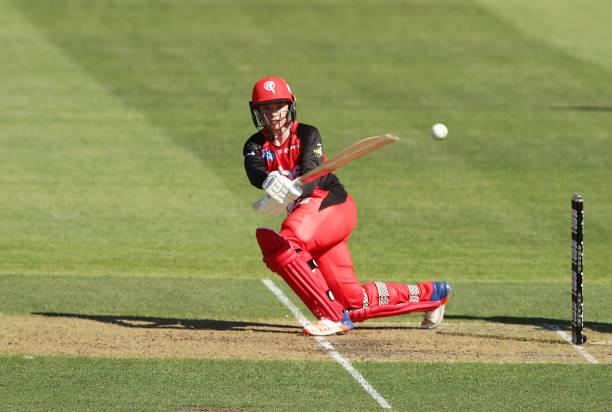 The Werribee Wonder started playing international cricket at 19, having debuted for Victoria at 17, and she represented Australia 117 times, playing 64 T20 internationals, 50 one day internationals, and three Test matches.
Cameron particularly excelled in white ball cricket, proving to be a lynchpin of a team that has dominated world cricket for the past 15 years, playing as a dominant middle order batter. 
Cameron was a key part of the 2013 World Cup winning team and the successful 2015 Women's Ashes, as well as being involved in Australia's hat-trick of World T20 wins between 2010 and 2014. 
She was named Player of the Final in both the 2012 World T20 final and the 2013 World Cup Final, with also winning the Belinda Clark Award (Australian Women's Player of the Year) in 2013.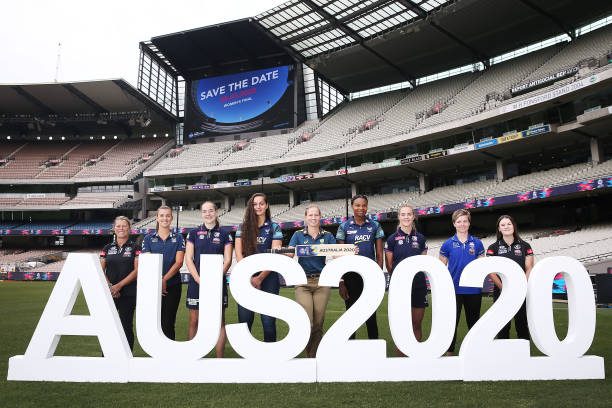 Soggy stood up when she was needed most, and the pressure never phased her.
This international cricket resumé only builds on her spectacular record in domestic cricket, which included a stellar 2019-20 WBBL season, where she averaged 68 with the bat to be named captain of the Team of the Tournament and the Melbourne Renegades' Player of the Year.
Not a bad effort when you consider that she was pregnant during that season.
Simultaneously, she was a pioneer for women in Australian Football, being a dominant player in community competitions when her cricket commitments allowed her to play.
She truly took her footy to a new level, kicking nine goals in her first game for Diamond Creek in her first Premier Division VWFL game, as well as impressing in the pre-AFLW exhibition games (kicking five goals in one of them).
She also won the VFLW League Best and Fairest in 2018, despite her Williamstown side only winning four out of 14 games. 
Adopting her marital name of Duffin for her new sporting venture, Soggy proved to once again be a pioneer of the women's game, playing for Collingwood in the first ever AFLW game, the Ikon Park lockout in 2017.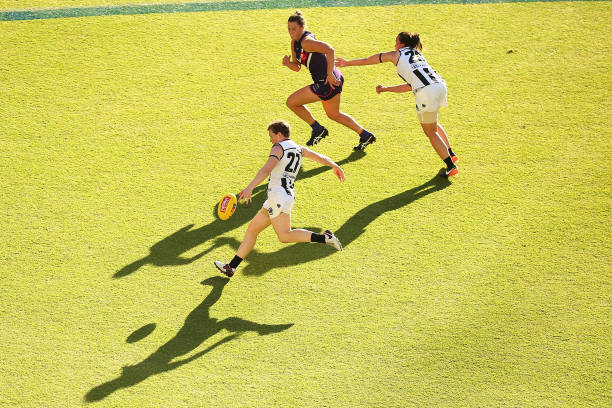 Jess Duffin will forever be one of the first 44 people to play an AFLW game. 
Duffin impressed for two years at Collingwood and for three seasons over four years at North Melbourne (she missed the 2020 season to give birth to Georgie), winning All Australian honours as a defender in 2019. 
Duffin crossed to Hawthorn for the Club's inaugural season, and her influence as a leader was immediately evident, with Bec Goddard making her the vice-captain of our new side.  
Bec Goddard and Hawthorn have created a culture that is already the envy of the competition, and Soggy is a clear reason for that. 
Duffin's influence on people (especially her teammates) was especially shown by the emotional reaction of her teammates (most notably, Kaitlyn Ashmore) to her retirement announcement.
Clearly, Duffin means a lot to her teammates and the club as a person, leader, and culture setter, and it is people like Duffin that make great sporting organisations what they are, so expect her legacy at the Hawks to extend well beyond her playing days, even if she is no longer physically present. 
Duffin will forever be one of the first 21 women to wear the famous brown and gold in the AFLW, and she has led the Hawks (alongside captain Tilly Lucas-Rodd and coach Bec Goddard) with distinction, a role which became only more important due to long term injuries to Tamara Luke and Lou Stephenson (the other two members of the leadership group).
On the field, despite playing the season at the age of 33, having given birth just two years ago, Duffin has shown that she is still a phenomenal footballer, capable of match-winning performances. 
In Round Five against the Swans, it was Duffin's intercept work and defensive prowess that kept the Hawks in the contest early, keeping the Swans within arms' reach and allowing her teammates to mow down their early lead throughout the rest of the game.
Without Duffin, the Swans are probably out of reach by quarter time, and the historic night at Punt Road Oval never happens. 
The following week against the Eagles, it was the forward line where Duffin excelled.
Starting in the backline, West Coast's decision to send her opponent behind the ball due to the Frankston wind backfired spectacularly, as the woman who had not kicked an AFLW goal for 1323 days decided to follow her opponent down, took mark after mark, and kicked three goals in a game changing second quarter that drove the Hawks to their second win by less than a kick in as many weeks.
Finally, in Round 10 against the Dockers, as Jess took her final bow, she fittingly kicked the first and final goals of the game, once again standing up for her side at the end of the competition, even if it was not quite a World Cup Final. 
Although the final result was not what the Hawks were after, Soggy saluted one last time with four disposals and three marks, as well as two goals two (passing, it seems, was not in her game notes).
Duffin was consistently solid for the Hawks in all 10 games she played this season, providing more than just leadership and calmness to our fledgling side. 
Let's hope that Jess (in between trips to the Zoo with Georgie) is not lost to the Club, because she is a character and leader who has a lot to offer in an off field role if required. 
Jess Duffin has a legacy rivalled by few, and given that Saturday night was Soggy's Swansong, there really is only one more thing to say to a woman who is forever an icon (across two sports), a legend, a pioneer, and is always Hawthorn.
For being one of the stars of our all-conquering national cricket team, Jess, we say thank you.
For being an exemplory figure at the Hawthorn Football Club in a legacy that will live on, we double our thanks and wish you all the best. 
Thank you, Jess, for everything.