Daz here, back in the review chair for the week to discuss the Dogs clash!
Even though Smithy's absence is for personal reasons, after the opening fortnight, the Easter Monday disaster and the preceding fortnight to this one, I'd want a break too.
Sorry to hand over in a tumultuous time my friend but I'll do the increased quality of these pieces justice, I sincerely hope!
Anyway, back to the game.
The first half was fantastic, with the Hawks serving it up to the Dogs, beating them at the contest and working hard to stop the spread.
However, the Dogs thwarted the Hawks offensively and defensively in the second half and ran out convincing winners in the end.
So, how did each Hawk go?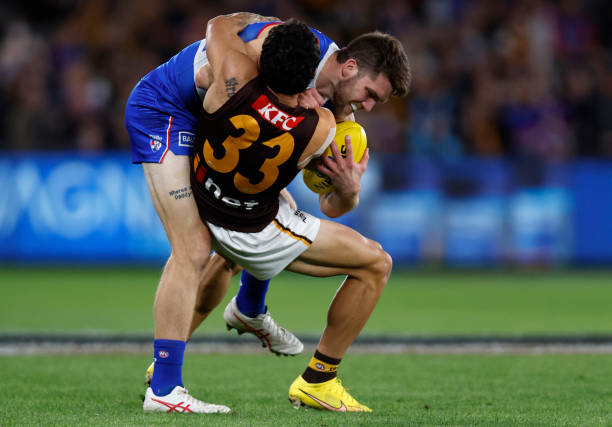 Harry Morrison
Thought H-Mo worked hard defensively as shown by his four rebound 50's but it wasn't a day that he was at his best.
It wasn't a factor of he wasn't incredible but when Oscar Baker gets delisted and put on the SPP list, wasn't supposed to be playing Round 1 and was the better of the pairing, that costs you.
Mitch Lewis
"Oh but Daz, he didn't kick straight, 1.4, how can you not punish that?"
Hawthorn had taken 56 marks inside 50 for the year before this game at an average of 9.33, and the Hawks took 14 for the game, with Lewis taking five of them by himself!
He finished with 11 for the game and was our entire forward line, for better and worse at times.
However, with 15 disposals, those 11 marks and five scoring shots, it would be irresponsible to look at that first game of 2023 with a negative lens.
Jai Newcombe
Two consolation goals in the last quarter were a due reward for the Duke, who had 24 touches but just a half dozen kicks.
He was really in and under with 19 contested possessions and seven score involvements.
He finished the day with nine clearances and four tackles but the knock was just the 228 metres gained.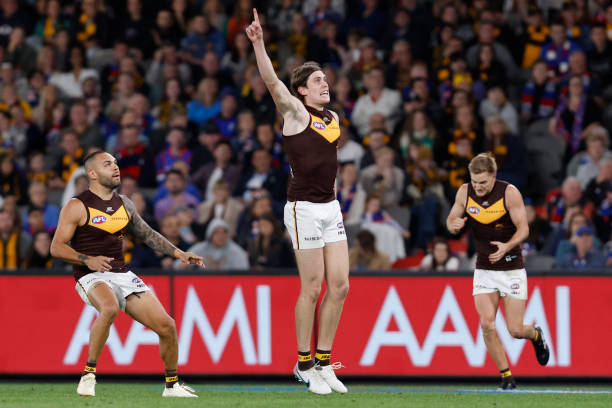 Jarman Impey
Jars had four stars at three-quarter time but the turnover, missed tackles and lack of defensive pressure late costs him a star here.
Was far from disgraced, as the No.4 had a steady 22 disposals, five marks, four tackles, 462 metres gained and a dozen pressure acts.
James Worpel
Loved the Worpedo kicking the footy more but didn't love the six turnovers.
Another 25 touches with 14 contested, eight clearances, eight inside 50's, 20 pressure acts, six score involvements, five marks and four tackles.
James Sicily
Thought Sicily was great, considering he isn't a centre-half-back and keeps playing on key forwards.
Found the footy beautifully with 26 touches, 18 kicks and going at 85% efficiency.
Took six marks, had six score involvements, had 550 metres gained and kicked a long goal off one step to keep the Hawks in it.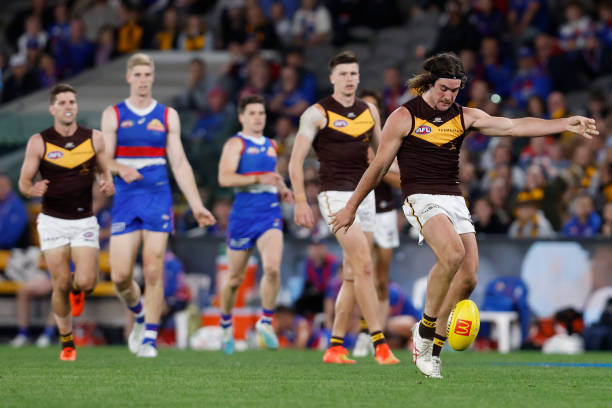 Ned Reeves
In 79 ruck contests, Reeves had 43 hit-outs, and Hawthorn went +2 in clearances and +18 in contested possessions.
English only had 11 disposals, while Reeves had 15 and six tackles.
A handful of score involvements are more than handy for the Noodle, the next point of improvement needs to come from taking a mark around the ground.
Sam Frost
When Frosty has 20 disposals, there could be a tendency to think there was a nightmare but he had only three turnovers.
He did finish with a disposal efficiency of 70%, seven marks, five intercepts and four rebounds.
Didn't play a lot on Naughton but there are some struggles still in one-on-one contests.
Changkuoth Jiath
Has to be said but it was another poor performance by CJ.
Whilst he didn't turn the ball over or expose himself defensively, there is a real lack of confidence, flash and dare in CJ's game.
He's had 120 metres gained in 15 disposals and with Scrimshaw and Seamus Mitchell doing so well, his spot in the 22 must be questioned.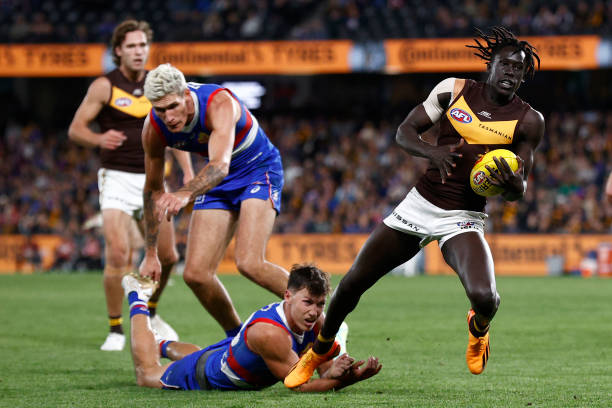 Karl Amon
I'm being tough on Smithy's man here, with Amon's 18 disposals, 460 metres gained and five inside 50's looking solid on paper.
However, his six turnovers were killer, with four of them resulting in scores, three being goals.
Oscar Baker was the best wingman on the ground and between the expectation and the pay packet, it wasn't Smithy's man's finest hour(s).
Conor Nash
26 disposals for the Irishman was a more than handy return but it was the job that he did on the Bont that was the most admirable.
In his 200th game, the Bont had less than 20 disposals and whilst he did have an impact at times, he wasn't the downright dominant superstar he has been.
Was Nash as dominant as the previous fortnight? No, but he did his job.
Will Day
Was easily the Hawks' best in periods of the game where he was around the footy. 
A nine-disposal first term and a ten-disposal third team were indicative of how dominant he could be. 
However, a positional change to go up forward in the last quarter hindered his BOG chances for mine, plus six turnovers.
However, you can't be upset in the slightest with 30 disposals, seven clearances, six score involvements, five marks, 25 pressure acts and a 70% efficiency. 
Dylan Moore
No one loves Dylza more than Daz but this was not his day. 
After a quieter day in Norwood, this is two out of three quiet ones, which isn't a great reflection of his talent. 
Just the 15 touches for Moore, with a handful of tackles. 
Does he need a rest? 
Jack Scrimshaw (Sub)
After Seamus Mitchell was subbed off, Scrim came on and again was unbelievable. 
The question of why he's the sub over a CJ or nearly anyone needs to be asked. 
10 disposals and 225 metres gained became of Scrim in a quarter and a half, along with three rebounds.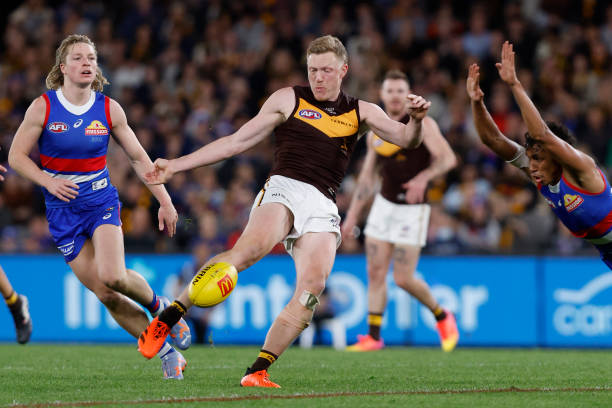 Blake Hardwick
Dimma played two roles to genuine perfection; with his usual rebounding self for two and a half quarters and finding himself shutting down Cody Weightman after Seamus Mitchell got subbed off. 
Weightman finished with three disposals while Hardwick had 27 disposals, a dozen marks, 82% efficiency, seven rebound 50's, six intercepts, five score involvements and 492 metres gained. 
A true return to form for the terrific small defender. 
Chad Wingard
Oh, Chadwick! 
17 disposals, eight marks and six score involvements doesn't sound too bad but there was a real lack of the usual Chad in this game. 
He only had 182 metres gained and didn't kick a goal, which was a touch flattening.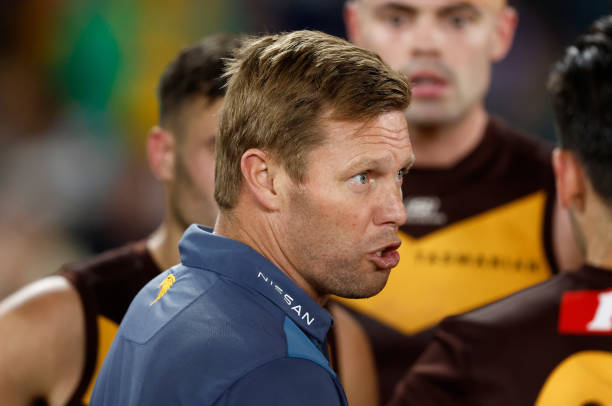 Luke Breust
You'll take three goals from your premier small forward any day of the week. 
The great man had a rundown tackle early but didn't have to do a lot, pressure-wise, thereafter. 
Only played 75% of the game time and had a couple of extra score involvements as well. 
Josh Ward
Josh Ward is an extremely obscure footballer. 
On the one hand, he can be ultra productive; seen with his 20 disposals, five marks, four inside 50's and 14 pressure acts. 
On the other; his impact per possession isn't as great as it can be. 
Only the 229 metres gained for Wardy and as mentioned previously, didn't win his position. 
70% disposal efficiency is handy but hurting the opposition is the next phase in Wardy's development 
Fergus Greene 
Firstly, Ferg might be a touch unlucky here as I've never seen a bloke get his arms chopped more and have it gone unnoticed by the whistleblowers than the great man on Saturday. 
However, he wasn't allowed the space he can find to hit the scoreboard and a team-low six disposals and no score isn't a return he'd be happy with.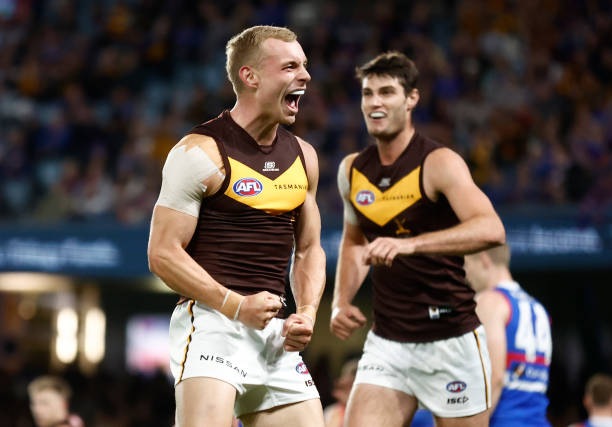 Tyler Brockman
Didn't hit the scoreboard but had a mark not paid and a holding-the-ball not paid either so it's not all bad for Brocky. 
Had the six score involvements from his 11 disposals but just the 59 metres gained for Brocky. 
Josh Weddle
Showed a bit did the debutant, with his five marks and five tackles, plus his beautiful speed was on display a few times. 
Struggled in one-on-one contests against Jamarra Ugle-Hagan but he's a raw young kid who will continue to develop. 
Max Ramsden
Had the nine hitouts did the youngster and a shot at goal but with such a light frame, he's undoubtedly raw and was never going to be dominant. 
Looked good in the ruck at times and with his exposed form, it won't be the last we see of him. 
Seamus Mitchell
11 touches at 73% for a back pocket aren't numbers that read all that flattering but the joy of defending is in how your opponent goes. 
By the time Mitchell was subbed out, Cody Weightman had had…… 
0 disposals. 
Zip, nada, none, donut, zero. 
Extraordinary work young man, extraordinary.