For the first time in a long time, who Hawthorn is targeting in the first round of the draft is a genuine mystery.
Denver Grainger-Barras (2020), Josh Ward (2021) and Cam MacKenzie (2022) were all "mocked" to the Hawks pretty early via ESPN, Rookie Me and Cal Twomey's Phantom Drafts but in 2023, there is a wide-open pool of potential players that could make their way to Waverley.
With West Coast being the worst team in the league and the Hawks not likely to offer a deal that could match the Demons or Giants in their hunt for Pick 1 (not that I'm a fan of doing that anyway), it's all about who could be there at Pick 3 (or better at this stage).
So, who is in the hunt that fits the needs of the Hawks, especially since someone like key defender Daniel Curtin wouldn't be the answer, because Will McCabe will join the club who's already a key defender?
Archer Reid
Key Forward
203cm
93kg
Gippsland Power
If you want a full breakdown of why Archer is my pick so far for the Hawks in terms of best fit, click the button above and enjoy a deep dive but here are the cliff notes:
He's the best key forward that everyone has access to.
There's no doubt Jed Walter is the best draftee who is a big forward but due to Gold Coast's Academy concessions, the Suns can match a bid for him at any point in the draft.
Archer though is lauded for his athletic ability for a 200cm player and often finds himself in plenty of space as opposition defenders can struggle to keep up with him.
There has been some talk among the experts about consistency issues and although five goals from four U/18 games mightn't scream "pick me" early, he fits a positional need in a big way.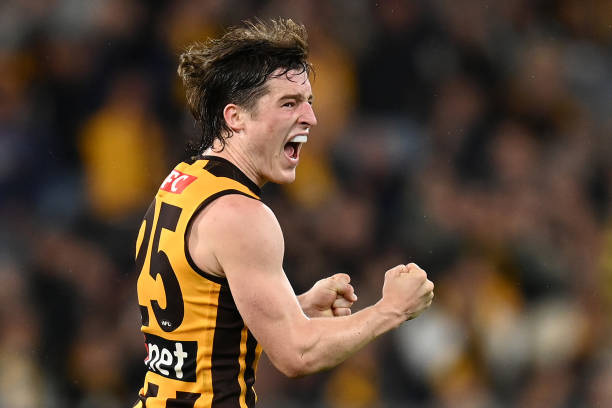 Nick Watson
Small Forward
170cm
67kg
Eastern Ranges
He's small, he's slight and he is an excitement machine!
Cal Twomey coined him "Wizard" and Watson has repaid the name in spades.
Going back to school footy after a bye in the U/18s, he walked out and had close to 20 touches and kicked 7.5!
He's shown some touch as a midfielder as well, averaging 26 touches and three goals (!) in his last month of footy. 
One of the hardest blokes to tackle, Watson is a high-impact player who would provide an offensive weapon, unlike anything the Hawks have at the moment.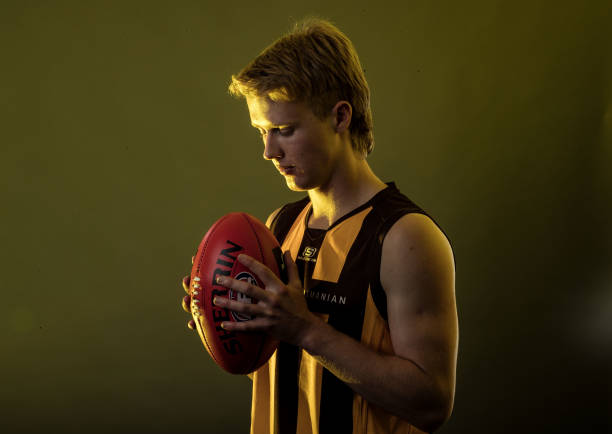 Nate Caddy
Forward/Midfielder
191cm
83kg
Northern Knights
Played some very nice footy in Carlton's VFL side a couple of weeks ago and Nate Caddy is a name on everyone's lips in 2023.
Named as the pick of the forwards in the Academy's victory over Carlton's VFL side in mid-May, Caddy had 14 touches and kicked a goal but made his presence felt with his ability to impose himself.
At a great size at his age and a potential to break into the Knights midfield, Caddy will be one to keep an eye out for.
Zane Duursma
Forward/Midfielder
189cm
79kg
Gippsland Power
First on the radar when he was 14 and kicked eight in a preliminary final against 18-year-olds, Duursma is a similar player to Caddy.
The youngster glides across the turf and has something special about him.
A ridiculously clever player, Duursma's ability to be involved in the game no matter how he's going is a big appeal for a rebuilding side.
One of my personal favourites in the draft, Duursma is a brute who has elite aerial prowess and his hands are unbelievably clean.
The good news is; as we sit here in June, there isn't an incorrect decision yet but the monitoring of these lads is going to be crucial as this pick plus McCabe will shape the Hawks' draft hand.
If you want to see who I mocked the Hawks getting in my June edition of the mock draft, see below: and you can subscribe to Daz Talks Footy as well