Whilst the effort showcased this week undoubtedly surpassed the last two weeks post-bye, it was still a disappointing loss considering the opportunities to win the game.
I had some big problems with the selection of the side and unfortunately, most of my concerns were vindicated and proven correct.
Throughout this article, I will explain those issues and feel free to either agree or disagree with those views in the comment section on your chosen social media platform.
Let's get into the reviews!
#1 Harry Morrison ⭐
We are beginning the piece with one of my selection disagreements, with Morrison being given the sub role after a pretty solid game last week against Carlton.
Not only did I think he deserved another full game, but he also lacks the X-Factor required to be an impactful sub player and that was proven correct.
Despite having four disposals in the last quarter, Morrison only managed 98 metres gained and could not provide the spark needed to get over the top of the Giants.
#2 Mitch Lewis
Not something I thought I would be doing throughout this season, but for the second week in a row, an All-Australian key defender got the best of our big man.
Lewis had 11 disposals at 64% efficiency, took only two marks, had one score involvement and kicked a behind.
On top of his struggles, his opponent Sam Taylor was one of the most impactful players on the ground with 19 disposals and eight marks on the day.
#3 Jai Newcombe ⭐ ⭐ ⭐ ⭐ ⭐
Coming up against a GWS midfield that got smashed in the middle last week, the Duke was licking his lips and delivered on the potential of a big game.
Newcombe had 28 disposals at 89% efficiency, eight score involvements, nine clearances and seven inside 50's in what was a massive performance.
The fact this guy has averaged 20.5 disposals since the bye and the national media says he has been "quiet", goes to show the lofty expectations of our 21-year-old star!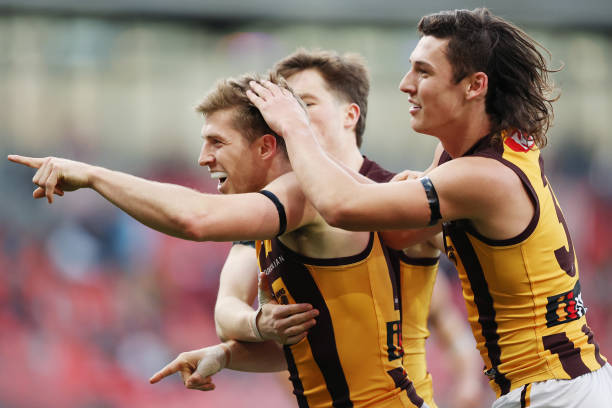 #4 Jarman Impey
At this point of the season, we all know what it means for the person who gets tactically subbed out due to lack of impact.
Impey was a welcome inclusion, but he still didn't seem like his usual self with those back issues, having only seven disposals in three quarters.
As much as the coaching staff wanted him back in the side due to his importance, you can't help but question whether he was 100% ready to go as he looked like a shell of himself.
#5 James Worpel ⭐ ⭐ ⭐
It was a funny day for the Worpedo, who at three-quarter-time was looking at a low rating with just 12 disposals and a goal, but my goodness his last quarter was huge.
He was able to double that disposal tally in that last quarter with 12, had three clearances and four inside 50's for the quarter, trying to will his side home.
The late miss was a killer and would have rounded his quarter off beautifully, but the tough first three quarters stopped him from being a four-star player this week.
#7 Ned Reeves
Moving onto my second big problem at selection, playing this guy over Lloyd Meek against a player in Kieren Briggs, who has been fantastic in the ruck and around the ground was strange. 
My concerns were proven correct, with Briggs one of the best players on the ground with 17 disposals, five marks, eight score involvements, six clearances and even won the hit outs.
Reeves was non-competitive again in another embarrassing performance, continuously giving upfront position in contests and allowing Briggs space around the ground.
I would love an explanation as to why Reeves was the pick over Meek for this game, as many fans including me were confused as to how he keeps playing AFL footy when he is not up to standard.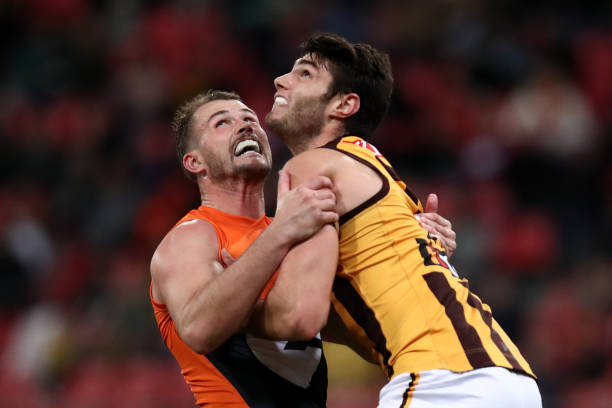 #8 Sam Frost ⭐
I do apologise if some fans don't enjoy the criticism, but in no way shape or form is Sam Frost a backup ruckman and despite it not being his fault, he struggled.
Frost had seven disposals and four tackles for the day and considering Jack Scrimshaw was entrusted to play as a tall defender before Frost, where to next for the leadership group member?
In my opinion, this is the second week in a row the coaches have shown a lack of trust in him down back but he will continually retain his position in the side.
#10 Karl Amon ⭐ ⭐ ⭐ ⭐
Welcome back into the player review good books, Karl, after two quiet games for his lofty standards so far in 2023.
Amon was fantastic in this game, with 27 disposals, six marks, eight rebound 50's, five score involvements and four tackles.
Despite a couple of rare skill errors, the kick to Seamus Mitchell in the second quarter is the perfect example of the brilliance he possesses with the ball in hand.
#11 Conor Nash ⭐ ⭐ ⭐ ⭐
After one of his rare poor ratings last week against Carlton, Nash was back to his contested best against the Giants.
He had 27 disposals, six tackles, five clearances, five score involvements and 20 pressure acts in what was a great balance between offence and defence.
With Finn Maginness in the side and doing a shutdown role, Nash was able to play a bit more freely and it showed.
#12 Will Day ⭐ ⭐ ⭐ ⭐
Fans may want to question this due to a couple of fourth-quarter misses in front of goal, but we need to take into account the entire game and Day was good.
26 disposals at 88% efficiency, seven score involvements, four marks, four tackles and three clearances playing in a variety of different roles around the field is a day that if you don't describe that as a good day, describe what a good day out is. 
Yes, the two missed goals in the last quarter were tough, especially the snap from directly in front, but he did play a good game overall.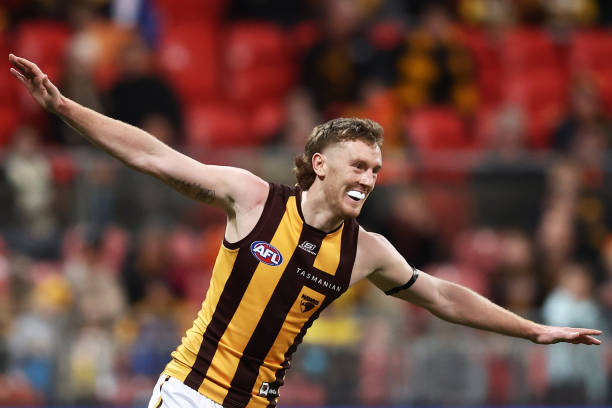 #13 Dylan Moore ⭐ ⭐ ⭐
When you look at his disposal numbers on the AFL app, it doesn't look like a three-star game, but his impact was felt more without the ball in hand.
He did end the game with 13 disposals and a goal which isn't awesome, but he had eight tackles and more importantly, six of them were inside our forward 50.
Tackles inside 50 have been a barometer-type stat for the Hawks this year, with all wins or close games having high numbers in this column and the captain led from the front in this area.
#14 Jack Scrimshaw ⭐
Scrimshaw has been trusted by the coaches to play as the second tall defender next to James Blanck and he got caught out in this one.
Playing on rumoured future Hawk Jake Riccardi, he allowed the Giant to have an impressive audition with 3.3 in front of goal, with seven marks and eight score involvements.
On top of struggling defensively, Scrimshaw was uncharacteristically poor with the ball in hand, having 17 disposals but seemingly making simple errors the majority of the night.
#15 Blake Hardwick ⭐ ⭐ ⭐ ⭐
This was a vintage Blake Hardwick game, mixing a defensive shutdown role on one of the best in the business, while also launching offensive attacks.
Spending the majority of the game on Toby Greene, Hardwick held him to 17 disposals and no goal, with Greene getting off the chain when Hardwick was bizarrely taken off him to start the third quarter.
With the ball in hand, Hardwick had 25 disposals at 80% efficiency, nine rebound 50's and five marks and was one of the biggest catalysts for our offensive thrusts forward.
#20 Chad Wingard ⭐ ⭐
It was a twenty-minute burst by Wingard in the second quarter that had Hawks fans wondering "What if this was what we got from Chad consistently?"
He was the highest-ranked player on the field for the second quarter, with nine disposals, three marks, three inside 50's and two goals of his own in a vintage throwback.
The other three quarters were a different story, with only seven disposals to show for his time on the field with no marks or score, a true Jekyll and Hyde performance.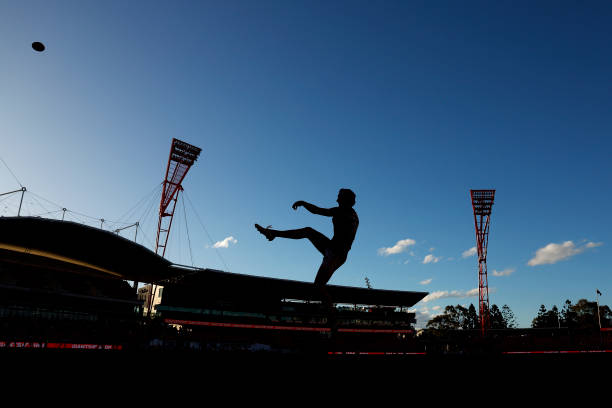 #24 Denver Grainger-Barras ⭐
My last true selection criticism for the article wasn't the fact Grainger-Barras got his chance, but it was how the side around him set him up to fail.
After just four quarters of VFL football as a forward, leaving him to go up against a mixture of Jack Buckley, Nick Haynes and Harry Himmelberg without a tall not named Mitch Lewis to help, was simply not fair on the kid.
I thought he competed well at times, had a clever knock on to Fergus Greene and of course, kicked his first goal in AFL footy which was awesome, but my goodness, his coaches did not help him out.
#25 Josh Ward ⭐ ⭐ ⭐ ⭐
Coming off his first five-star performance of the season, Ward was able to follow it up with a wingman game which is the goal that he should be going into every week.
20 disposals and two goals is a rare stat line for a wingman but desired by coaches and players and Ward did this, with four marks and five score involvements to go with it.
He is by no means a standout on the field, but he is learning to play the wing role beautifully and looks to have cemented himself opposite Karl Amon for the future.
#26 Fergus Greene ⭐ ⭐
A true opportunist, the Ferg seems to constantly find a way to hit the scoreboard with his limited opportunities with the ball.
Only the nine disposals and one mark, but Greene kicked two goals and had four score involvements, continuously finding dangerous space inside 50.
Similarly to Grainger Barras, Greene wasn't helped by the structure of the side and the ball movement coming forward but made the most of his chances.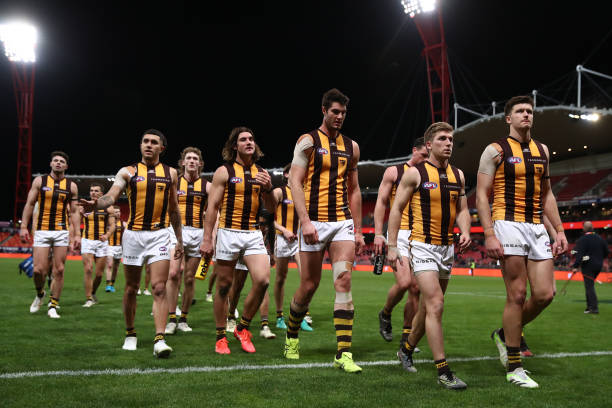 #31 Connor MacDonald ⭐ ⭐ ⭐
The original C-Mac looks like he is starting to settle into the role he has been given, having another really solid game in the forward half.
MacDonald had 23 disposals, seven inside 50's, six score involvements and kicked a fourth-quarter goal as well as laying two tackles inside the forward 50.
He missed some opportunities around the goal and used the ball at 65% efficiency, making some mistakes with the ball, but he was dangerous and played his role well.
#32 Finn Maginness ⭐ ⭐ ⭐ ⭐
This performance was one for the football purists, who loved the days of Brett Kirk and Ryan Crowley taking stars out of the game.
Maginness had one job; take Josh Kelly out of the game and my goodness did he do that, limiting the Giants star to a career-low six disposals.
It was a mighty job by Finn against one of the most impactful and damaging midfielders in the competition.
#33 Tyler Brockman ⭐ ⭐
What an almost game for Brocky, who was on the verge of ripping the game open offensively, with only his accuracy costing him.
He had 11 disposals, four score involvements and kicked three behinds, whilst also having seven tackles and applying some serious defensive heat.
This is the kind of game that should encourage Hawks fans, knowing that Brocky is so close to breaking out, accuracy will come.
#36 James Blanck ⭐ ⭐ ⭐
This is a weird one and when looking at the fact his direct opponent kicked four goals, including the winner, it makes me doubt my judgement.
However, I thought Blanck was massive in the second half, continuously winning or halving contests when the game was on the line.
He was unlucky with the free kick against on the last goal and the impact Hogan had wasn't necessarily a direct reflection on Blanck.
#37 Josh Weddle ⭐ ⭐
This one may be a touch harsh, as Weddle had his 20 disposals off half-back, but it wasn't a damaging 20-disposal game overall.
Just six of his 20 disposals were kicks and he had only 161 metres gained despite his constant run and took just the four marks.
On a few different occasions, Weddle took off and ignored open players down the field to draw defenders and handball, something he will probably learn from and tinker with in the future.
#40 Seamus Mitchell ⭐ ⭐
Another youngster who has been a player review favourite didn't quite fire the way that we have become accustomed to.
Like Weddle, Mitchell had 20 disposals off the backline but just seven kicks and 240 metres gained, while looking like he had the fumbles multiple times.
He has been so fantastic this season, and potentially this rating shows the lofty expectations that we now have of him, but this wasn't his best performance.