Written by Timmy Newman
Pundits in the media this week have been quick to discuss the fact that Hawthorn are now the front runners in the race to secure free agent Karl Amon's signature for season 2023 and beyond. 
While Karl would come in handy at Hawthorn as a wingman, the price tag of $650 000 per year for a player who is a handy contributor is something for us to consider, as it is a fair bit of money to spend on someone who might not be the answer we are looking for.
This year Karl is averaging 23.9 disposals per game, which has him ranked as above average.
He is averaging 5.6 marks per game, which is similar to Hawthorn's own Harry Morrison, placing him in the elite category.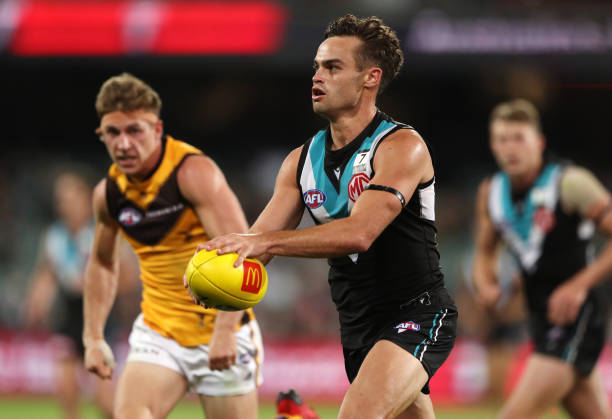 He has electric speed and is able to read the play well, though this year his disposal efficiency has dropped from previous years. 
Amon's speed in transition would be a huge benefit in helping secure quick ball into a forward line that contains Mitchell Lewis, Luke Breust, Dylan Moore and Jacob Kositschke. 
As Karl is a free agent, there is no worrying about having to trade valuable draft picks which will need to be used to secure high end midfield talent to help continue to rebuild the new look Hawthorn. 
The only thing we would need to consider is the asking price and contract length, both of which Hawthorn would be able to easily cover. 
While Amon would be a good addition to the team, it would take him a while to become familiar with the game plan that Sam is developing at Hawthorn and build combinations with his new teammates. 
If Hawthorn were unsuccessful in securing Amon's services, it isn't the end of the world, as the answer to Hawthorn's wing problem is currently sitting in the backline.
At the beginning of season 2022, fans and media alike were licking their lips at the prospect of seeing a Hawthorn backline that contained Impey, Day, Bramble, Jiath and Scrimshaw. 
When the implementation of a fast attacking game style began, the Hawks surprised a few teams, being 3-2 and five goals up against Sydney at quarter time in Round 6. 
Unfortunately, due to injuries, injuries have impacted the group (as they do) and the defensive group haven't been able to get the best out of each other yet players and it is almost like the old adage "too many cooks spoils the broth" when looking at our half back line. 
When one of our players has a good game in attack, like Bramble against the Dogs, the rest are unable to play their attacking best. 
It would benefit the team if we could transition one of our half back flankers onto the wing, as they would be able to not only get back and help in defence, but be able to use speed and penetrative kicks to get the ball quickly into our forwards, giving them a great chance to outmark their opponent.
Imagine seeing a Bramble consistently on the wing, using his lightning quick feet and speed to out run and out dazzle his opponent, and delivering to a leading Mitch Lewis.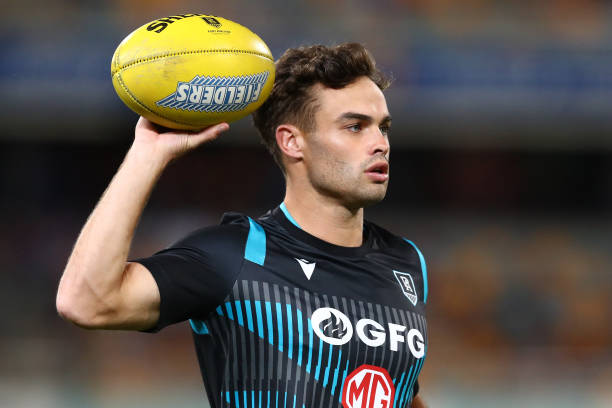 Will Day could be using his composure to find a leading forward who has gotten away from their opponent. 
These scenarios would look fantastic and could be on the cards for season 2023, with the added bonus that these players are already in our system and have a connection and understand their teammates and an understanding of the way that Sam Mitchell wants us to play.
Securing Karl would be a good addition to our squad but if he decides that Hawthorn isn't the right destination for him, it is not the end of the world for us. 
Win-win