With a game against an old enemy to kick off 2023, what else but a group project to dissect all of the things we will be keeping a close eye on? 
So, from most of us at Talking Hawks, here are the things we are keeping an extra close eye on throughout the game. 
Smithy 
The Back Six Dynamic 
When looking at a potential starting back six, I think there are two absolute locks; with James Sicily and Blake Hardwick the mainstays in that area of the ground for years. 
After that, it gets interesting, however. 
Sam Frost, Denver Grainger-Barrass, James Blanck and Emerson Jeka all played as key defenders last season and the choice is not clear at this stage.
If I had to predict two; it would probably be Blanck and Frost, with Grainger-Barrass being omitted throughout the back end of last season in favour of the newly acquired Blanck. 
Now we look at the smalls and my goodness the options are near endless.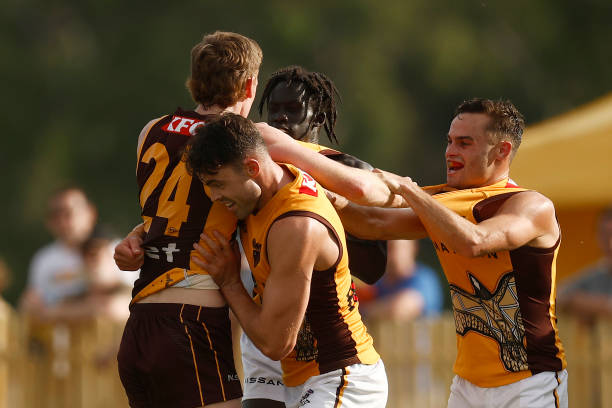 Jarman Impey, Changkuoth Jiath, Will Day, Jack Scrimshaw, Lachie Bramble, Josh Weddle and Bailey MacDonald all vie for two spots it seems, with a likelihood Day moves into stoppages
Impey has been tearing up the tracks and despite being thrown forward at times last year, Scrimshaw is a natural defender who is in our best 22, always.
With all these options and the flexible nature of a practice match, I am seriously excited to see what kind of dynamics we run with down back!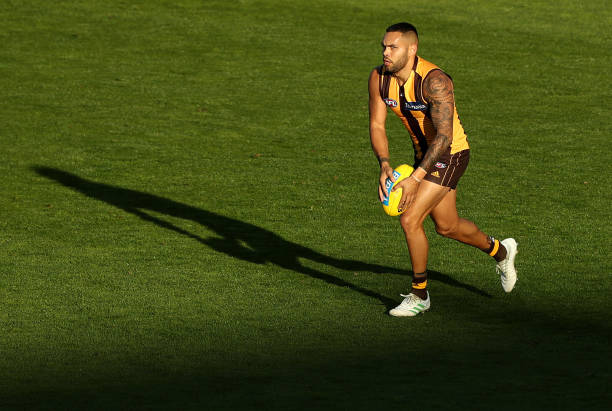 Liam
Hitouts, Stoppages & Contests 
Conor Nash and  Jacob Koschitzke were forced to don the shin guards (or worse, ruck without them) and play the highly specialised position way too much in 2022, as our ruck stocks were decimated for much of the season.
Last year, it was clear that Sam Mitchell wanted to play two rucks, although all three of our front-line rucks missed at least 45% of the season and with the return of the tactical sub, Mitchell will only be emboldened to double down on the two-pronged approach. 
The newly re-signed Ned Reeves, Max Lynch, and new recruit Lloyd Meek can all expect pretty significant game time as the battle for a spot in the side looks set to be fierce (from media reports and my own observations from the track).
Reeves is the best tap ruck of the trio and his foot skills are severely underrated, although the seven-footer is significantly less mobile than the former Pie and Docker. .
Meek is the most mobile, with the hulking recruit dominating a lot of the pre-season running, so he's the natural choice for the forward/ruck role, with Mitch Lewis unavailable early. 
All our rucks have different strengths and weaknesses and all are seemingly quite complimentary, although how we use them in combination with each other (and even how many we play at a time) is what I'll be looking at in the Cats clash, especially with it being likely the Cats run with a veteran/youth approach, with former Hawk Jon Ceglar likely pairing with third year recruit Shannon Neale, who will replace Tom Hawkins as he recovers from foot surgery.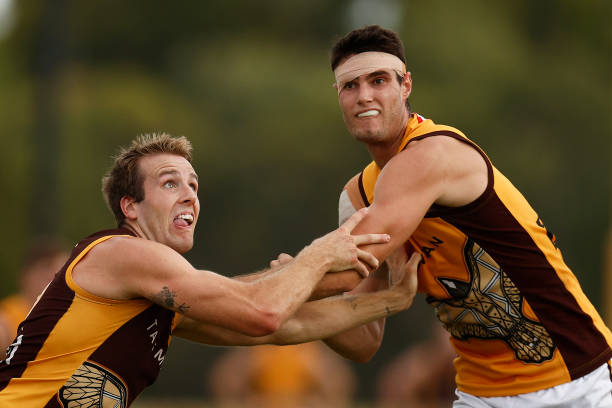 Timmy 
The Chad
I am most looking forward to seeing Chad Wingard inserted into the forward line after being managed from the intra-club match.
At his best, Chad is a mercurial, sublime, smooth moving small forward who is able to ignite games with his bursts of speed and freakish talent.
Last season, while being injury hit and only able to play in ten matches, we weren't able to see the best of the former Port star. However, we still saw glimpses of his brilliance and exploits. 
While being severely hampered, he was still able to kick 17 goals at an average of nearly two goals a game.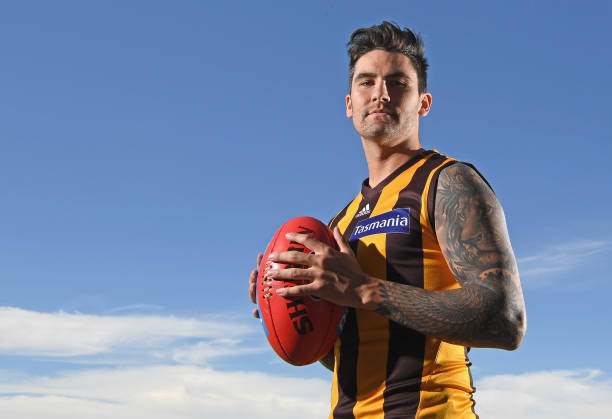 With a need for goals due to our inexperienced forward line, along with the injury of Mitch Lewis and the departure of Jack Gunston, Wingard is (hopefully) going to use his uninterrupted pre-season to lead the way for our forward line, using his nous and footy smarts to devastate opposition defences.
He needs to get his 2023 going and the Cats are a perfect pallet cleanser to begin the year.
Daz 
The Goal Squares
This pre-season has perhaps dished up ore questions than a pre-season in recent memory but its firmly the point blank range spots that are of my particular intrigue.
Pick 6 Denver Grainger-Barrass has struggled on the bigger bodies during the live sessions I've been able to watch, with Sam Frost and Jimmy Blanck clearly being one and two in the key defender stakes.
Would love to see Denver spend extended time on Jeremy Cameron (if he plays) to really reiterate what it's going to take to take the leap to a great key defender. 
The fact-finding doesn't end there, with a Mitch Lewis-sized hole in a forward line that was already not a historically great one.
The resting ruckman seems to be taking that spot, with former Docker Lloyd Meek being the standout but Kosi did kick 1.6.
With Esava Ratugolea training down back with the Cats for the last eight months, there's no doubt that our talls will have a chance to score but what the Hawks look like aerially at the pointy ends of the ground is what I have a vested interest in.