Fresh off being announced as one of the six man Hawks leadership group, Sam Frost, a key pillar of the defensive 50 joined Talking Hawks discussed his time at Hawthorn, how Sam Mitchell has assisted to build his leadership and how the leadership void has been filled by our young, emerging leaders to take the club forward for the next decade.
Sam spoke about his role in the defensive half and how he has been incredibly impressed by James Blanck, who is undertaking his first pre-season at Hawthorn and is developing in his confidence and positioning that will allow him to combat the monster forwards of the competition.
A real point of interest was when he spoke about the specific changes to training so far under new High Performance Manager Peter Burge, including shorter, sharper shuttle running which will help the players be able to burst away from stoppages, clearances and congestion.
It was great to hear that the youth of Connor MacDonald, Dylan Moore and Mitchell Lewis have really stepped up to fill the leadership void that was left behind and how they are helping to shape and drive team standards at the club.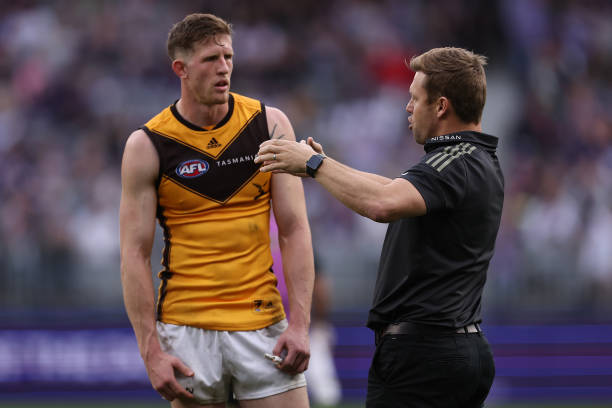 In good news, Frosty touched on how the team will surprise supporters this year with an increased consistency and competitiveness and a better understanding of the game plan that will be on display this year.
Listen to the full interview to hear more about Sam's career and the team's preseason leading into the Round One clash against Essendon at the MCG.