Damien Hardwick is a lifelong Hawk, even if he's a Richmond immortal. 
A happier, more relaxed and less follically impaired Dimma was a part of the coaching fraternity that saw the most improbable flags come to Waverley when the Hawks toppled the Cats in 2008. 
Since 2010, he's been in charge of the Tigers, where he publicly wanted to be like Hawthorn, and it nearly cost him his job in 2016. 
A boardroom coup, a shaky head coaches spot and a poor kicking side kicking more than nearly any team in the competition presented at Punt Road in 2016 and Dimma knew a change was imminent. 
Forward handball and 21 blokes laying more tackles and pressure on the ball carrier hit the competition by force and four years later, three premiership cups sat in Punt Road's trophy case. 
In 2023, Richmond is 2-1-5 after beating West Coast, with Dimma again copying Hawthorn, by getting in star midfielders from other clubs to top up the list.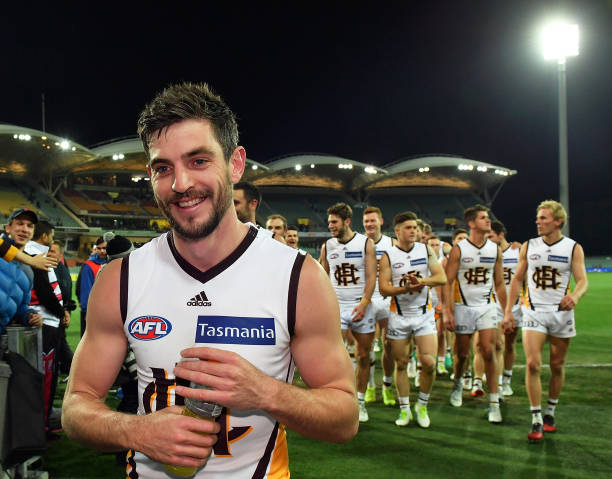 Whilst Hawthorn picked up a Brownlow Medallist and the best junior prospect seen by scouts at the time in Tom Mitchell and Jaeger O'Meara, Richmond picked up a best and fairest winner in a Grand Final campaign in Tim Taranto and a teasing talent in Jacob Hopper. 
Now, Hawthorn took their momentum and picked up Tyrone Vickery, Kyle Hartigan, Ricky Henderson, Tom Scully, Jonathan Patton and Jono O'Rourke with wildly different results. 
Scully's 2019 campaign was very good and Henderson was a handy pickup but the others… mightn't have been part of a premiership team. 
Richmond on the other hand, looks set to be in a four-club fight for swingman Harry Himmelberg to join the Richmond Giants (at this stage), to help Tom Lynch up forward in a post-Jack Riewoldt world. 
Other potential targets for the Tigers include Sydney's Hayden McLean, Port Adelaide's Mitch Georgiades and Brisbane's Kai Lohman. 
However, let's turn the tables on the Tigers and go poaching one of theirs. 
The reason why, firstly, is Hawthorn does not have an effective, genuine, young half-forward flanker. 
Chad Wingard isn't consistent enough nor of a young age, Dylan Moore chases the ball up the ground (for better or worse at times) and Connor MacDonald is a midfielder being pushed out. 
James Worpel and Jai Newcombe are being pushed to a flank in a full midfield room and other midfielders Finn Maginness, Cameron MacKenzie and even Josh Ward are struggling for midfield time. 
Half-forward might be the most underrated position in the AFL, with wingmen getting more love with Ed Langdon, Josh Daicos, Lachie Sholl, Blake Acres, Kamdyn McIntosh, Nasiah Wanganeen-Milera and Oscar Baker getting due credit this season. 
We all know half-backs are getting love and small forwards Charlie Cameron and Tom Papley are causing havoc as well but those connectors between the midfield and forward are flying under the radar. 
In previous modern times, Steve Johnson was the king at Geelong as half-forward, Ryan O'Keefe was a star at Sydney, Tom Lynch was key in Adelaide's 2017 campaign and Shane Edwards at Richmond was incredible. 
In current good teams, most of the top eight sides are having a genuine connecting player who isn't rotating through their midfield. 
Think Alex Neal-Bullen or Charlie Spargo at Melbourne, Beau McCreery at Collingwood, Zac Bailey (much less midfield time this year), Sam Powell-Pepper at Port, Luke Pedlar at Adelaide, Gryan Miers at Geelong and Will Hayward at Sydney. 
The Hawks, of course, need a centre-half forward and centre-half-back, there is denying that and Archer Reid and Will McCabe in the first round of the draft will fix that nicely. 
Let's talk about the player I want on the wish list and you could argue, my actual solo point in this piece, 22 sentences in. 
Noah Cumberland.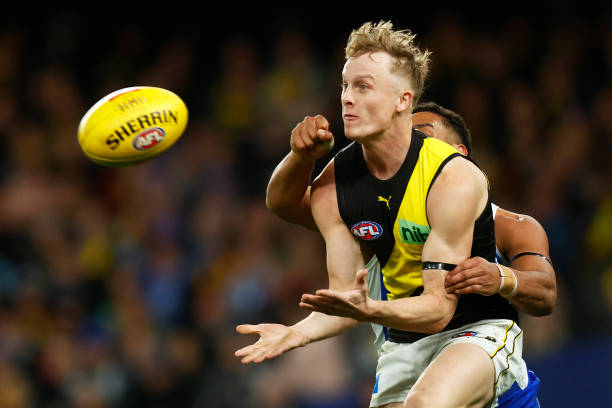 Dimma publicly isn't happy with Cumberland at the moment and those are genuine concerns; he can fade away from games a bit and isn't a great defender when his opponent wins the ball. 
Think of the ANZAC Eve game against Melbourne, with his first-quarter stats reading five disposals; three goals and two marks! 
In the last three? Two tackles and two touches. 
Dimma criticised his play in the press conference and the week after against Gold Coast, he had six touches and two behinds. 
Being a late inclusion to the Eagles game, he was subbed out with two touches (both turnovers for a -12 SuperCoach score) so you can be forgiven for reading and asking: 
"WHY DO WE WANT HIM?" 
Well, he ticks the trifecta of boxes that the Hawks need to trade for a player in the off-season: 
✅ Age profile – 22 years old 
✅ Positional need – half forward 
✅ Cheap – won't cost a first-round pick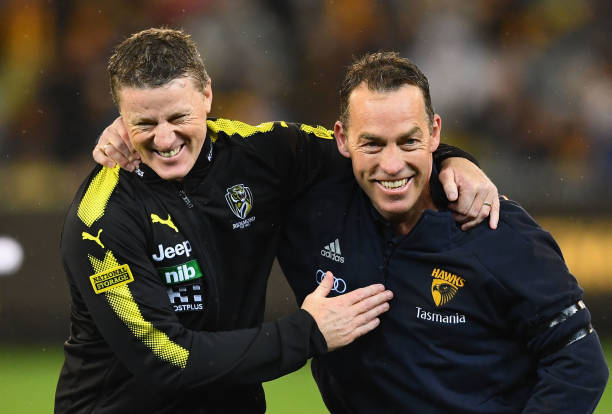 We aren't giving up Pick 1, 2 or 3 for anything I don't think and Cumberland doesn't come close to that asking price. 
However, we are watching a young kid who is so deprived of confidence that it isn't funny and could use a change of scenery. 
A great mark for his size, his contested possession rate is "elite" amongst AFL forwards, and his tackles are above average, as are his 2.7 shots at goal. 
That booming kick will come in handy as well, with his 2.7 kick-to-handball ratios being rated as above average as well. 
Contracted until 2024, a future pick could be the go of trading down a round (say a third for Cumberland and a fourth) but the talent he shows is undeniable. 
If one coach has seemingly lost faith in him, let's get him a coach who will instil confidence in him. 
If you doubt whether Sam Mitchell injects confidence in his players, ask James Worpel and Will Day. 
If you're still doubting it, ask whether you had Conor Nash winning the best-and-fairest after Round 8.