Coming off a fantastic win in our last game before the bye, the vibes were high before our trip up to the sunshine state.
Unfortunately, it was a polar opposite-looking Hawthorn outfit that was beaten comprehensively by the young and hungry Suns, but I have two positives Hawks fans.
The first is that 10 of the 12 teams to play post-bye have lost, showing a pattern league-wide and the second is; we aren't West Coast!
The poor outing may see some low-star performances and with players dominating at VFL level, the wash-up will be intriguing.
#2 Mitch Lewis ⭐ ⭐
It was a six-star opening quarter, with our big forward-looking like vintage Wayne Carey running riot all over the park.
Unfortunately, just like the team as a whole, the positives stopped there with Lewis struggling to have an impact for the remainder.
He would finish with 15 disposals, four marks and two goals, with the delivery towards him in the last three quarters making things very hard.
#3 Jai Newcombe ⭐ ⭐ ⭐
This is a weird one for me, as while it didn't feel like Newcombe at his best, he was one of the few to apply genuine defensive pressure and it showed.
He finished the game with 20 disposals, three marks, two score involvements and two clearances which is a down game offensively, but had eight tackles and 21 pressure acts.
What makes this young kid so good is he has layers to his game and despite not being at his damaging best with the ball, he can always fall back on his defensive acts.
#4 Jarman Impey ⭐ ⭐ ⭐ ⭐
Another week and another really good week for Jarman Impey and although he made some uncharacteristic mistakes that caught the eye, his game as a whole was encouraging.
With the ball flying into the defensive half repeatedly, Impey stood tall and never gave up, collecting 29 disposals, six marks, six rebounds and 545 metres gained.
The team as a whole did not play the way they wanted, but Impey stayed true to his style and took the game on to the very end.
#5 James Worpel ⭐ ⭐
Now this rating may seem harsh if you look purely at the numbers, but I was genuinely stunned when I saw he had 28 disposals.
The impact wasn't felt by Worps and despite his 28 disposals, the usual strengths of his weren't there with only one tackle, one score involvement and one centre clearance.
This series has never been purely based on disposal numbers and despite looking good at full-time, it was nowhere near his best outing.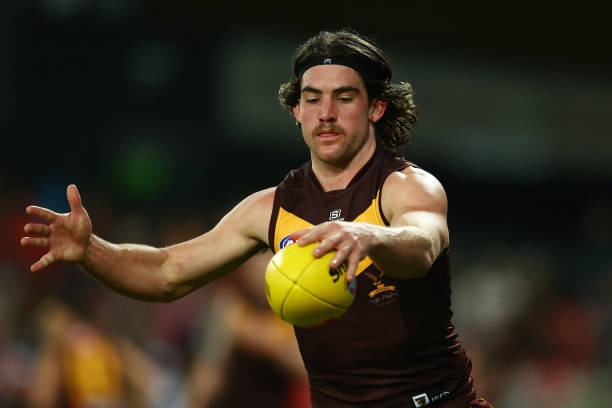 #7 Ned Reeves
It is all good to be bullied by Jarrod Witts, a fantastic ruckman but to get smashed by Levi Casboult is just unacceptable for a number-one ruck.
Seven disposals, one mark and 15 hit-outs for the 210cm ruckman who attended 48 ruck contests for the game, which meant he was winning less than 33% of the contests that he was in.
The decision to sub Lloyd Meek out of the game before Reeves was a genuine head-scratcher for me and unfortunately for Ned, he did not sway my opinion.
#8 Sam Frost ⭐
Coming straight back into the senior side after an injury was an interesting but necessary move considering the Sicily suspension and he looked rusty.
Playing on Levi Casboult for the majority of the night, Frost struggled with the hulking forward and was lucky that Casboult was so inaccurate in front of goal.
While he isn't in the side to get the ball, nine disposals and two marks given the amount of ball coming his way isn't quite enough.
#10 Karl Amon ⭐ ⭐
The man who has become Mr Consistent throughout this series this season had one of his more disappointing outings in this one
Unable to make use of the space on the Gold Coast, Amon had 18 disposals, three marks, two score involvements and used the ball at just 67%.
He was able to show flashes of his class with quality inside 50 entries to Luke Breust and Jacob Koschitzke but it was few and far between.
#11 Conor Nash ⭐ ⭐ ⭐ ⭐
Probably our best midfielder for the night and someone who stood up continuously at the contest under serious watch by the Suns.
Nash ended up with 24 disposals, 10 clearances, six rebounds and four tackles while also having 19 pressure acts.
He wasn't at his cleanest with poor disposal efficiency, but the effort was huge and despite close checking at the stoppage, he was still able to enforce his will.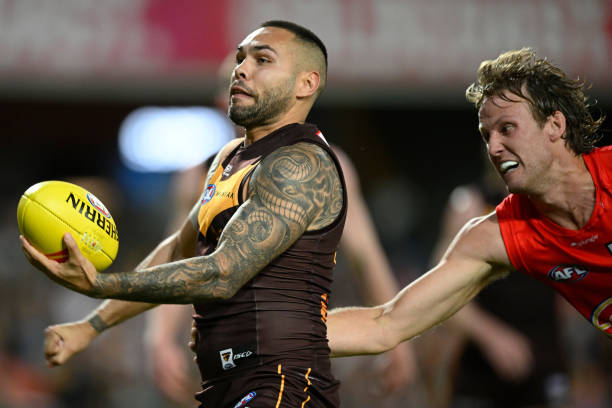 #12 Will Day ⭐ ⭐ ⭐ ⭐ ⭐
One of the more clear-cut five-star performances in my opinion, Day was a rock holding back a tsunami of Suns forward thrusts.
After starting in the midfield, Day was thrown back to try and slow down the Suns and was huge with 29 disposals, nine marks, five rebounds 50's and four tackles.
The only problem with Will Day's game at the moment is that we don't have two of him!!
#13 Dylan Moore ⭐ ⭐ ⭐
Firstly congratulations to Dylan, from being delisted to the captain of the club is an amazing achievement and you could see how much it meant from his effort.
He had 17 disposals, kicked the first goal of the day and laid six tackles while giving it his all from the start of the game to the final siren.
It was a tough day for anyone playing forward of the football considering the way the ball was moving so I do feel for Dylan here.
#14 Jack Scrimshaw ⭐ ⭐ ⭐ ⭐
If there are some positives to take out of this game, the return to the form of Jack Scrimshaw is undoubtedly one of them.
Asked to play as the third tall, Scrimshaw not only competes well in the air but also has 31 disposals, 11 marks and uses the ball at 90%.
There was plenty of opportunity for Scrimshaw to get his hands on the ball, but it was good to see him work himself back into form, hopefully leading to a big finale to his year.
#15 Blake Hardwick ⭐ ⭐ ⭐ ⭐
With the absence of James Sicily, there were disposals up for grabs in the defensive half of the ground and my goodness did Dimma make the most of it.
A career-high 38 disposals, 10 rebound 50's, eight marks and using the ball at 76% equalled what turned out to be a massive individual outing.
His numbers suggest a five-star rating, but his defensive work wasn't as great and there were some seriously questionable torps being launched, but a massive day undoubtedly.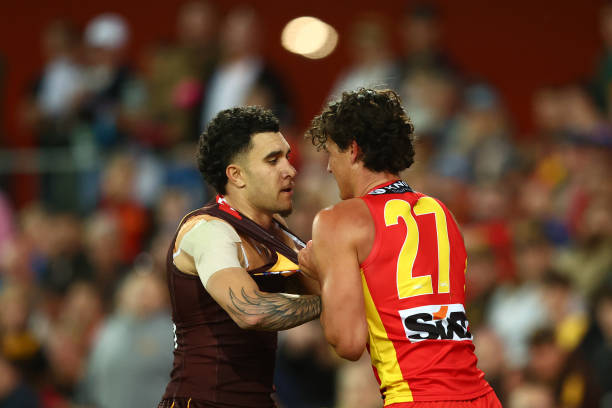 #16 Lachie Bramble ⭐
Was involved early in the first quarter with six disposals and four marks but used the ball poorly and unfortunately for him, this trend continued.
Bramble would finish the game with 16 disposals and eight marks but made some really poor mistakes which seem to be a theme for him.
With Josh Ward having 36 disposals for Box Hill and Ned Long continuously performing, how many more chances does Bramble get?
#17 Lloyd Meek
We have had this conversation before on the player review, but being subbed out early in the game for lack of impact is nearly an automatic zero.
It was a quiet outing for the big man with just the two disposals, 11 hit outs and one massive bump that hopefully doesn't land him in hot water.
I still don't agree with subbing Meek out over Reeves, considering Meek won nearly 50% of his ruck contests, but I digress.
#22 Luke Breust ⭐
Was barely sighted in the first half with a big shoutout going to Ben Long for the quality job that was done on Punky.
Two third-quarter goals saved the legendary small forward from a zero-star rating, but it was a quiet night.
His presence and leadership alone make him a valuable member of the team every week, despite his lack of production this weekend.
#23 Jacob Koschitzke
Some players are impact-per-possession players and despite not getting big numbers, can make things count.
Koschitzke is one of these players and unfortunately, things didn't go his way, kicking one behind from his six disposals and taking only two marks.
In the second and third quarters when a contest was needed down the line, Koschitzke was consistently beaten allowing Gold Coast repeat entries inside 50.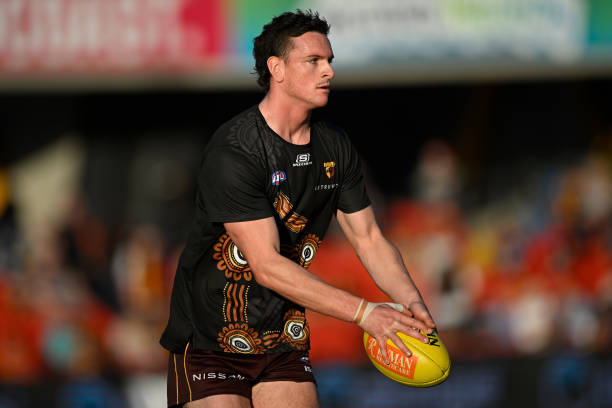 #28 Cam Mackenzie ⭐
Mackenzie looked like one of the bigger sufferers of the post-bye blues, struggling to get back into the speed of the AFL game.
All 16 of Mackenzie's disposals seemed to be seriously rushed, having just four kicks and 12 handballs.
For someone who is such a great kick of the footy, it would be nice to see Mackenzie settle into the speed of the game which will come with time.
#30 Sam Butler ⭐ ⭐
He started the game as the sub after a few down performances and got himself involved despite the game being over.
In just 42 minutes of game time, Butler was able to gather seven disposals and a score involvement.
Butler is someone I am bullish on and would personally love to see him get a consistent run at it during the end of this season.
#31 Connor MacDonald ⭐
Coming off his first career five-star performance in the game against Brisbane, MacDonald was always going to struggle to match that performance.
Just the 13 disposals, three marks and one score involved and failing to register a tackle for the game read the day of our 31. 
As mentioned with some of the other younger players, I am happy to give a mulligan for this game post-bye, as most sides have struggled around the AFL.
#33 Tyler Brockman ⭐
Throughout this piece, I have given some excuses for players and I think Brockman qualifies for both the post-bye excuse and forward-of-the-ball excuse.
The electrifying young forward had just nine disposals and two marks, struggling to have any sort of impact on the game.
A forward fifty entry to Jacob Koschitzke was nearly enough to get him an extra star, as it was one of the better inside 50 kicks you will see.
#36 James Blanck ⭐ ⭐ ⭐
Considering the daunting role Blanck had in front of him and the amount of ball that was coming his way, I was really happy with the way he played.
Ben King is a tough assignment at the best of times and keeping him to just two goals was a massive effort, especially considering only one was directly against him.
After a rocky start to the season, Blanck has been awesome since returning to the side and I am looking forward to seeing him take on Harry McKay.
#37 Josh Weddle ⭐
Without sounding like a broken record, I think Weddle gets a mulligan here and similarly to Cam Mackenzie, struggled to get back into the speed of AFL footy.
After stringing together some massive performances before the bye, Weddle could only manage 10 disposals, four marks and two tackles.
The clear lack of line-breaking from Weddle in this game was evident and the quality of ball movement reflected that.
#40 Seamus Mitchell ⭐ ⭐ ⭐
A genuine player review favourite this season, Mitchell put together another really good performance up north.
Having 24 disposals, six marks, five rebound 50's and three tackles, Mitchell took the game on as per usual, with his 62% disposal efficiency costing him a fourth star.
With news that Mitchell is close to a contract extension, his story will be one of the big shining lights out of this season.