With the 2023 season reaching the final few year rounds, our minds start to look towards what the future looks like in terms of our playing list.
With our small forward stocks at current, we have Luke Breust who has one year to play out on his contract, and both Chad Wingard and Tyler Brockman who are out of contract but playing good football in the seniors.
Sam Butler is still learning his small forward craft and the likes of Jack O'Sullivan and Josh Bennetts are untried in the Hawthorn team and learning the ropes through the Box Hill program.
With Punky nearing the end of his illustrious career and both Chad and Brocky no certainty to be at Hawthorn at the end of next year, it's worth diving into who could be brought into the club over the upcoming trade and free agency period, to add more depth and class to our small forward ranks.
Below are five small forward options that the club should be looking into to help boost this area of the ground that we have been lacking to fill since the halcyon days of Bresut, Puopolo and Rioli.
Jade Gresham
St.Kilda
Age: 25
The 177 cm Gresham is out of contract at the end of the season, and being a free agent, wouldn't cost the Hawks any draft capital but would require a good deal to convince him to make Bunjil Bagora home for the next few seasons. 
In his 130-game career to date, he is ranked elite for disposals, with an average of 18.3 per game, while also having 2.7 tackles, 3.1 marks and one goal on average. 
His ability to find the ball and use it inside the forward line would be appealing, as is his ability to also work his way up the ground and be involved in the play.
Inconsistency is a knock on his career to date, with him having a reputation of being a "good piece in a good team" being a cherry on a rebuilding cake.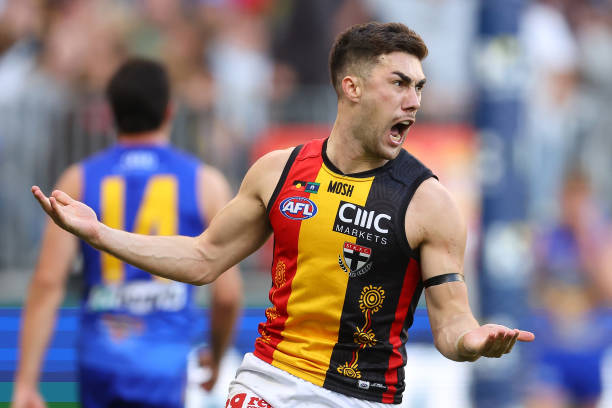 Kai Lohmann
Brisbane
Age: 20
The 185 cm first-round selection is next up and Lohmann was a player that Hawthorn was incredibly interested in during his draft season before ultimately being taken by the Brisbane Lions with Pick 20 in the 2021 Draft.
Since joining the Lions, Lohmann hasn't been able to break into a side littered with the likes of Charlie Cameron, Zac Bailey, Cam Rayner and Lincoln McCarthy, who all play that smaller forward role.
He has this season played four AFL games, where he has averaged 6.7 disposals, 2.3 marks, and two tackles but unfortunately zero goals.
He has proven, however, that he can score goals at the VFL level, where he regularly hits the scoreboard and looks a level above.
Would require a trade of a late draft pick, but has plenty of talent and potential and would grow with the team as it develops over the next few years.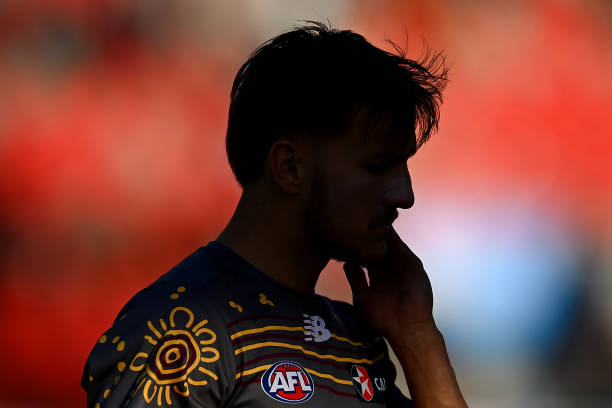 Jack Ginnivan
Collingwood
Age: 20
The 185 cm Ginnivan was a rookie pick at the Pies, who made 2022 a winner with his ability to hit the scoreboard and apply pressure going forward.
Last year, he kicked over 40 goals but new recruit Bobby Hill and current stars Jamie Elliott, Beau McCreery and Ash Johnson have all gone past him.
Growing up a massive Hawthorn fan, Ginnivan this season has struggled to make the same impact, after having an interrupted pre-season due to a club-enforced playing ban due to an off-season indiscretion.
Copping that two-week suspension for an illicit drug ban was obviously incredibly irresponsible but two points; a) young people are allowed to make up for their mistakes and b) Hawthorn have the leadership, tradition and culture to help Jack become a better player and person.
In his 36-game career to date for Collingwood, he has averaged 9.6 touches and 1.3 tackles per game.
His average of 1.5 goals per game throughout his career places him in the elite category.
After falling out of favour at the Pies, Ginnivan would be a good fit in the Hawthorn forward line, with his youth, ability to hit the scoreboard and ability to handle big pressure situations an appealing prospect for Hawthorn to consider over the upcoming trade period.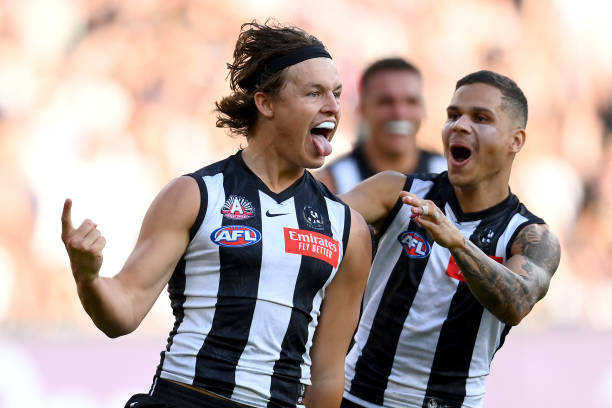 Liam Ryan
West Coast
Age: 26
The 181 cm "Flyin' Ryan" has been hampered by injuries in 2023, only able to get out onto the park three times.
Ryan is a prolific flyer, with a highlight reel as long as Ned Reeves arms and would add some incredible X- factor to the forward line.
In his 89-game career to date, Ryan has averaged 11.2 disposals, 3.6 marks, two tackles and 1.4 goals per game.
While injury-plagued in 2023, we have seen the incredible efforts of the new high-performance team under the watchful eye of Peter Burge, who have helped players like Will Day turn the corner in terms of getting their bodies right for the rigours of AFL football.
With the Hawks keen on adding Ryan to the team for next year, the question remains as to what his value would be worth.
A future late second-round pick would hopefully get the job done.
Sam Wicks
Sydney
Age: 23
The 181 cm Wicks was part of the famed Sydney Academy before being selected as a Category B rookie in the 2018 Draft.
In his 44-game career to date, Wicks has averaged ten touches, 2.5 marks and 0.6 goals per game.
While his goal-kicking hasn't set the world alight, his 3.6 tackles per game place him as elite in this category.
In our glory days, we had the tackling pressure of Paul Puopolo in the forward line, and this manic pressure is something that Wicks offers in spades.
A late draft pick might be enough to get him over to the brown and gold for 2024 and beyond.
What do you think Hawks fans? Who would you consider adding to our small forward brigade as we continue our climb up the summit towards our next premiership tilt?