The AFL Draft being compromised is nothing new and something the Hawks have taken tremendous advantage of recently.
Now, popular first-selection hopeful for Hawks fans, Nick Watson, is going to fall victim the other way and slip away from the Hawks.
Priority picks have been a catalyst for the recent success, with Jarryd Roughead (2004) and Xavier Ellis (2005) being key members of the 2008 flag and we know of Rough's ureal legacy.
The Hawks then had to navigate being in the premiership window with two new teams coming into the competition at the beginning of the 2010s.
As every Hawk remembers, the crux of the premiership squad was already there and then in 2010/11, drafted the two wingers that would be imperative in the dynasty, with Isaac Smith and Brad Hill arriving at the club.
However, free agency and trade became the Hawks' weapons, with the in's and out's of the 2008 to the 2013 premiership teams looking like this:
OUT:
Stephen Gilham
Trent Croad
Rick Ladson
Clinton Young
Michael Osborne
Mark Williams
Campbell Brown
Robert Campbell
Brent Renouf
Chance Bateman
Stuart Dew
Shane Crawford
IN:
Ben Stratton
Brian Lake
Shaun Burgoyne
Brad Hill
Josh Gibson
Isaac Smith
Luke Breust
Paul Puopolo
Jack Gunston
Max Bailey
Liam Shiels
David Hale
Jonathan Simpkin (sub)
Of the in's, none were drafted in the first 18 selections of the '09-12 drafts, with the Hawks using their first picks on these players in these spots:
Ryan Schoenmakers (Pick 16, 2008 but didn't play in '13)
Sam Grimley (Pick 39, 2009)
Isaac Smith (Pick 19, 2010)
Brad Hill (Pick 33, 2011)
Tim O'Brien (Pick 28, 2010)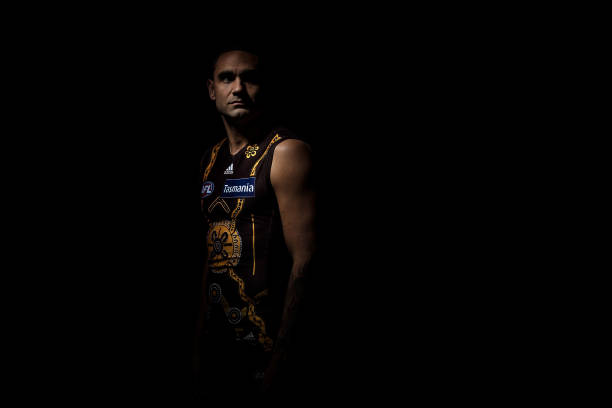 Instead, knowing the young talent wouldn't be there but headed to western Sydney and southern Queensland, the Hawks traded and used free agency to lure the North Melbourne pair of Hale and Gibson, the Adelaide youngster in Gunston, Port Adelaide superstar Shaun Burgoyne (ironically, the Hawks traded the pick that was used on Burgoyne in his draft year) and Western Bulldogs star defender Brian Lake to sure up the key defender spot, as Ryan Schoenmakers and Josh Gibson playing on Tom Hawkins and James Podsiadly were giving Hawthorn fans anguish, unlike anything in footy during modern times.
However, we're in 2023 and the Sam Mitchell era is here.
The Hawks swooped on Denver Grainger-Barras (Pick 6, 2020), Josh Ward (Pick 7, 2021) and Cam MacKenzie (Pick 7, 2022) to bolster the young talent stocks and unless the Hawks get an extra win and 10% on Fremantle, will have Pick 3 in this draft.
Well, not really. Strap yourselves in because this could get complicated.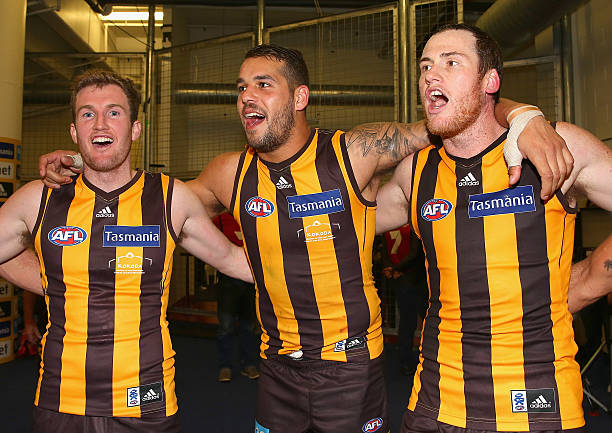 With North Melbourne currently having Pick 2, if an opposition club pays free agent Ben McKay enough money to get North "Band 1" compensation, which means they get a pick after their first selection.
It is approximately 788k a year for North to get that pick, according to expert estimations.
So if that happens, North get Pick 2 & 3, and the Hawks slip to Pick 4.
Flashbacks of the Hawks getting Band 1 compensation for Lance Franklin but because the Hawks won the flag, that became Pick 19, while when we got Melbourne Band 1 compensation for James Frawley in 2014, they got Pick 3, who they took Angus Brayshaw with, after taking Christian Petracca with Pick 2. 
The fun doesn't stop there though.
Under current rules, clubs can't match a bid for their Next Generation Academy players until Pick 40, as the AFL deemed it "compromising".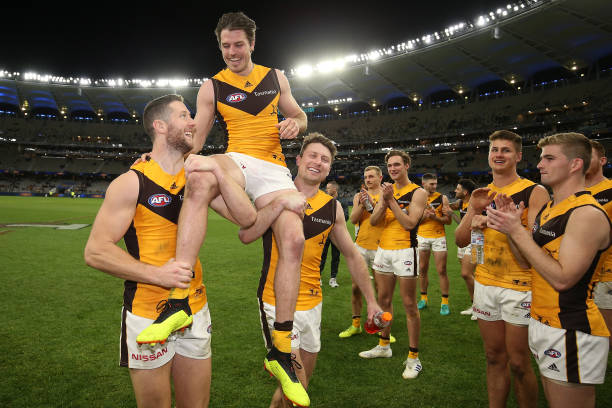 However, as per the draft concessions handed to Gold Coast that landed them Noah Anderson (which if you believe the conspiracy theories, is why the AFL didn't drop the father/son rule from 100 games to 50 games as Noah Anderson would've been a Hawk and the AFL wanted him to join Matt Rowell in a hope to retain them both), the Suns can match a bid for their NGA players regardless of when they're bid on.
Okay, not exactly the "equalisation" that the AFL had in mind but surely it only gets them one top talent though, right?
Wrong, three. Three top ten talents!
Jed Walter is the best key forward in this draft and if he was on the open market, the Hawks would be desperately trying to trade their first pick and more to North for Pick 2 and grab him after West Coast take number one prospect Harley Reid.
However, that can't happen as Walter will head to the Suns, joined by the best ruck in this draft (Ethan Read) and a top-five midfielder in the draft (Jake Rogers).
So, we're currently up to three top-10 talents the Hawks miss out on through no fault of their own and they've been pushed back a spot. Two spots even, as Walter will go at Pick 2 so the Hawks are now at Pick 5, with Reid at 1 to West Coast, Walter to Gold Coast at 2 and North's two picks to follow.
It doesn't stop there though. North is back!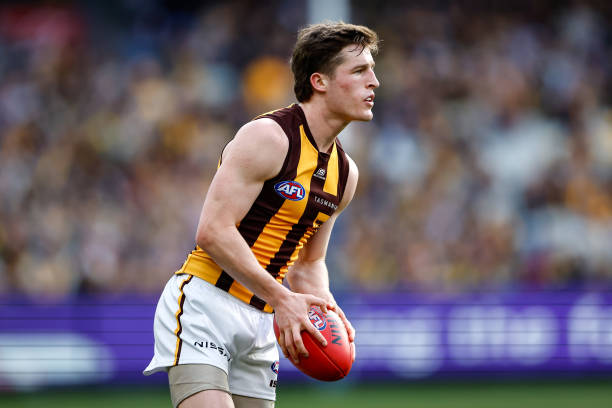 Way too late in the season to surely be taken seriously, the Roos are trying to get the AFL to pre-list the MVP of the Under 18's National Championships under THEIR Next Generation Program.
Ryley Sanders put up stupidly good numbers in the Carnival, averaging over 30 disposals and winning the Larke Medal.
With the possibility that that happens, that's now FOUR top-10 talents that the Hawks don't have access to, and sliding down to Pick 5 after finishing third last. 
Equalisation at its finest.
Back to Watson though, the kid is a genuine freak and would be perfect for this Hawks side.
Lacking in front-half X-factor and genuine speed at times, Watson's dual-foot ability, speed and ability to put the ball over the goal umpire's hat has been on show in school footy, U/18s and at the Carnival.
The "Wizard" as Cal Twomey coined him last season kicked five against Western Australia, kicked six in a half at schoolboy level and has lit up the Coates Talent League at times throughout this season.
That second pick from North ensures that they get to cover both of their pressing draft needs; a big and a small.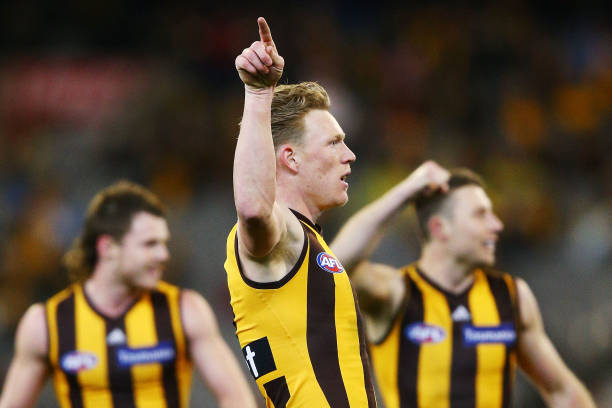 After Harley Reid goes off the board and Walter departs to Gold Coast, North would be completely negligent to their duties to not take Watson and Western Australia star utility, Daniel Curtin.
At nearly two metres tall, Curtin's played forward and back throughout this year before the game-changing moment arrived; ruck rover.
Showing good craft, great skills and an elite ability to win contests, Curtin is exciting the masses and having that bigger body around LDU, Jy Simpkin and the like would give validity and a new layer of respect to North's midfield. 
If North see him as a defender, he's also a replacement for Ben McKay, which is the reason they get the pick in the first place.
So, where does that leave Hawthorn?
Well, the rumours of Liam Ryan and Kai Lohmann as trade targets make much more sense, as the Hawks have seemingly given up on the idea of getting Watson.
That forward half role still needs to be addressed and the Victorian pair of Zane Duursma and Nate Caddy would be most appealing, with GWV Rebels tall Connor O'Sullivan a wildcard in this scenario.
With Will McCabe coming as the father/son prospect and the development of Brandon Ryan being paramount, O'Sullivan seems less likely but if the club don't re-sign Jacob Koschitzke and Emersen Jeka, anything could happen.
Caddy is more of a forward prospect at over 190cm but Duursma can add some midfield punch, with both lads able to be effective half-forwards as they develop, instead of an Essendon using Darcy parish there before nearly delisting and giving a midfielder a chance to be a midfielder (shock horror).
Personally, I'd have Duursma ahead for fit and impact per possession but the Hawks are rolling with the punches that are coming and the off-season just got a bit more spicy!