We at Talking Hawks want to give Hawthorn fans an experience. Subscribe to Talking Hawks for exclusive fan experiences and get involved in livestreams with Hawthorn players
Now that we have completed a quarter of the 2022 AFL season, Smithy and Daz have come together to reprise the uber popular 'Pass, Play or Pounce' segments and scour opposition contracts and free agency targets that Hawks fans can ponder as the season progresses.

'Who to Strongly Consider'
Tom Green (GWS)
Looks like every club's number one target in the trade period and the Hawks do need a midfielder.
Green this year would cost an arm and a leg (Jack Gunston and a first rounder would be the asking price) but he's an outstanding midfielder.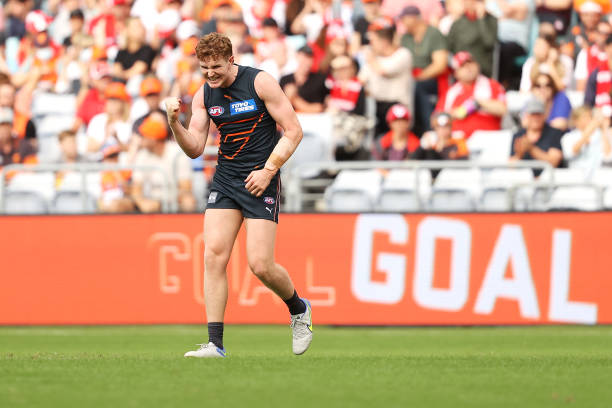 Likened to Patrick Cripps since the minute he was drafted, Green averages 28 disposals, 14 contested possessions, seven clearances, six score involvements and a goal a game.
No wonder the Hawks (and any club with a brain) are jumping through hoops for him – Daz
Karl Amon (Port)
Whilst the footy world thinks Amon is destined to be a Saint due to family ties, the Hawks still need to make a pitch for him, after all, he is an unrestricted free agent.
Has outside run, elite foot skills and the Hawks were reportedly courting Amon two years ago.
Averages 23 disposals, six tackles, six inside 50's, five score involvements and four marks.
Number one priority for mine – Smithy
Tanner Bruhn (GWS)
Dylan Moore has become a genuinely elite high half forward, but he's going to need a partner for the next decade and the former first round Giant is a great fit.
Bruhn will attract interest from Victorian clubs this year, as the Giants need to move a couple of players to go for a key forward and the Hawks can take advantage.
Bruhn averages nearly five tackles a game in his five starts (one as a sub) and whilst Moore is the scoring power, Bruhn is the perfect partner for pressure, harassment and class inside 50 (averages four clearances). – Daz
Quinton Narkle (Geel)
Was a running gag on Talking Hawks last year, but the Sparkle adds flair and outside pace at the contest, something the Hawks lack.
An ankle injury is keeping him sidelined at the moment, so the price would be juicy as he is only 25 at the start of 2023.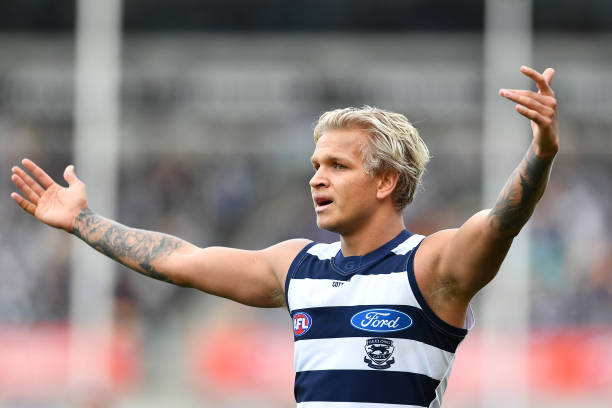 We want Sparkle! – Smithy
'Keep An Eye On'
Jack Ross (Rich)
If the Hawks want to go down the youth path in bringing in new talent (as we believe they should with Green), there's a Tiger to look at.
Ross has played some midfield and wing in 2022 and although he's been the sub twice, in the four full games he's played, he's averaged 20 touches, six marks and three inside 50's.
Wins a hard ball, spreads from the stoppage well and has the size (188cm) to be a bigger body at the contest. – Daz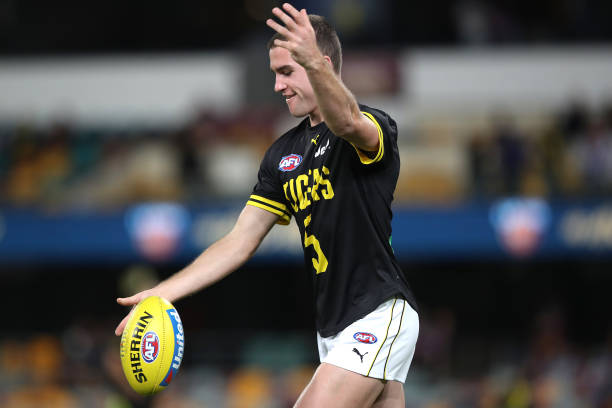 Ely Smith (Bris)
Another who's almost on the radar who can't quite sneak into a premiership caliber squad, Smith is still only 21 and sits at 187cm and 91kgs.
Whilst the thought of 'do we have too many who are like him?' is valid, he's had 26 touches, six marks and inside 50's along with 22 touches, six inside 50's and a couple of rebounds in the past fortnight.
Reportedly is as fit as he's been since arriving, and an acquisition like his means that an early draft pick could potentially be split in two and attack other needs. – Smithy
Fischer McAsey (Ade)
The Hawks are thrilled with where Denver Grainger-Barras is at and his ability to defend one-on-one has been a real strength so far in 2022.
Sam Frost is 28 and Kyle Hartigan can't get a game, so looking elsewhere for future assets is a way forward, the Hawks reportedly liked McAsey in the 2019 Draft but he didn't fall to the pick that the Hawks had; which was Will Day.
McAsey isn't getting a game at the Crows which can be a cause for concern, but the Hawks are the kings of steals and if they can back themselves to get him in the side, he's an appealing prospect. – Daz
Jarrod Berry (Bris)
The second Brisbane player in this section, but if they want a more experienced body, 24-year-old Berry could be the answer.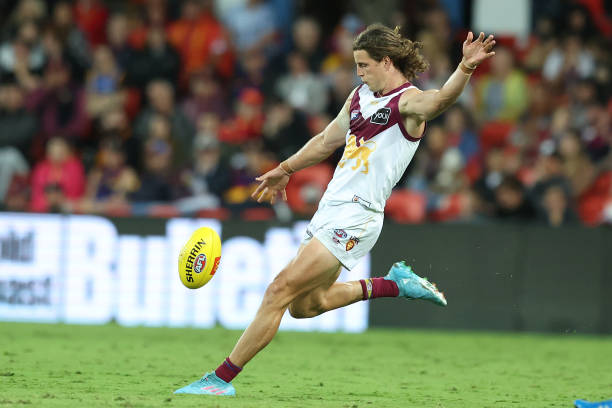 His shoulder is a touch concerning but with a wing clipped, 19 disposals a game, along with five tackles, three inside 50's, four marks and three score involvements, it's a tantalising prospect to round out our midfield group.
However that everlasting question of 'do we have a core too similar to him?' is lingering. – Smithy
'Ignore The Hype'
Izak Rankine (GC)
With Luke Breust getting older, Tyler Brockman's future seems uncertain, the lack of rise from Jack Saunders, Seamus Mitchell and Sam Butler is still developing, where the next pure small forward comes from is a topic of conversation that needs to happen.
However, the answer isn't Rankine.
The Pick 3 from the 2018 Draft will demand big money to get him out of the Gold Coast and he seems destined for South Australia, but apart from a 23 disposal and four goal performance against West Coast in Round 1, he's had 29 touches in total and just two goals in three games.
Spend the money developing our youth or look elsewhere. – Daz
Caleb Daniel (WB)
The Helmet is a personal favourite and will be hot property for clubs needing a rebounding defender, but the Hawks aren't one of them.
Getting Daniel in with the likes of Scrimshaw, Jiath, Hardwick and Sicily sounds good, but it would block the development of a Lachie Bramble, who fits the age bracket of the side better and who's lived at the club.
Best of luck Helmet, but it won't be at Waverley. – Smithy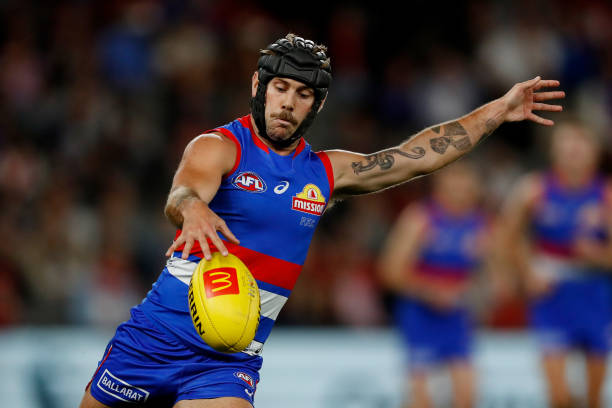 Bailey Williams (WCE)
Even if the Hawks don't take a ruckman in the mid-season draft, the next one to enter the list needs to be a project ruckman.
Max Lynch and Ned Reeves look like the future tandem partnership and if injuries do mount up, going after a 22-year-old ruckman who wants to be the No.1 isn't the answer, if anything an older ruckman as a pure backup would be the smarter way to go – Daz
Tim Taranto (GWS)
Is the most talked about free agent (along with Jordan De Goey) and whilst it's best for Taranto to move on, it isn't at Hawthorn.
Taranto can find the ball as good, if not better than most footballers out there, but he doesn't have the ball use that the Hawks would need from a 25-year-old (as of Round 1, 2023).
Add in the pay packet that the likes of Fremantle, West Coast, St.Kilda, North Melbourne, Gold Coast and Essendon would offer him, and it's a high risk for just a middling reward.