When the rumour mill told us that Collingwood was planning on moving on from Brodie Grundy towards the end of 2022, it seemed unimaginable, considering the resume Grundy had built in black and white.
What made things even more confusing was the eventual destination, with a Max Gawn-led Melbourne deciding to take a flyer on creating a two-headed ruck monster.
Considering the lack of success Brayden Pruess and Max Gawn had on the same side, it was hard to see the duo dubbed "Gawndy" thriving on the same side.
Fast forward from the off-season speculation to the current reality, which is that Grundy has been omitted from the Melbourne side and has therefore set off a chain reaction of new rumours, taking us back to this time last year.
Naturally, Port Adelaide spring to mind as an ideal landing spot considering Grundy is from South Australia, and the Power are contending for a premiership whilst having a gaping hole at the ruck position.
However, what about having him in brown and gold?
At the height of Grundy rumours last off-season, Hawthorn was one of the main teams with reported interest and if that was the case, why would it be different this time?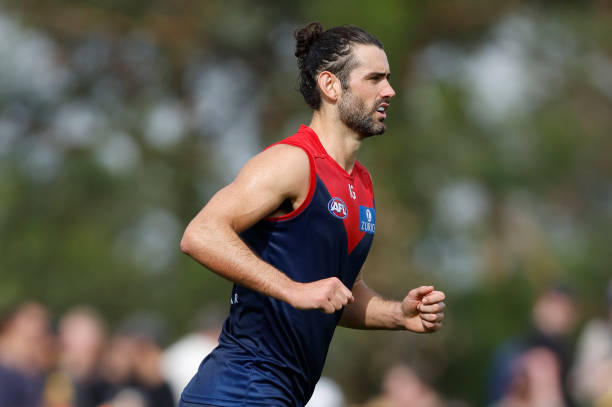 Fox Sports reported in mid-August of 2022 that the Hawks were deep in the hunt for the two-time All-Australian but ultimately snagged former Docker Lloyd Meek, who's been serviceable.
As the writer of the weekly player review article, it has been abundantly obvious to me that our ruck play has been poor, to say the least throughout season 2023.
Ned Reeves did show flashes last season but has been bitterly disappointing this year, winning less than half of his ruck contests despite being one of the tallest players in the AFL.
The struggles don't end there, averaging one mark per game and overall is ranked below average, compared to other ruckmen, in 31 of 52 statistical categories on the AFL website.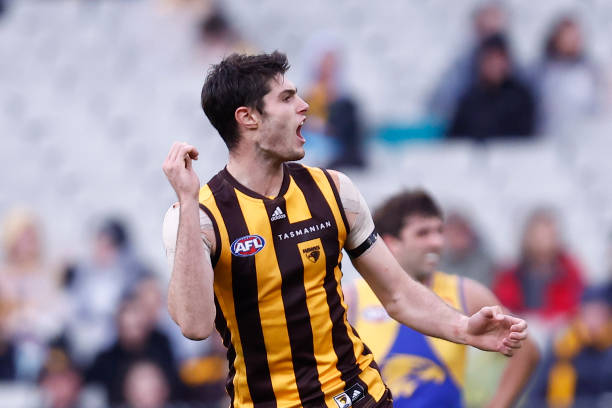 The other half of the overall underperforming ruck duo is the aforementioned Meek, who has shown a lot more around the ground, including above-average and elite rankings in tackles, pressure acts and tackles inside 50 for ruckmen.
However, his ruck statistics are brutal, with only 4.6% of his hit-outs going to advantage and ranking below average in every ruck statistic available.
While Meek does offer value in a starting 22, throughout the season it has been proven that it won't be as a stand-alone ruckman and Mitchell loves a dual-threat.
Whether that dual-threat is actually in the best for Grundy is unknown, as he isn't a number two ruck where he is, while he and Darcy Cameron's combination didn't exactly work either.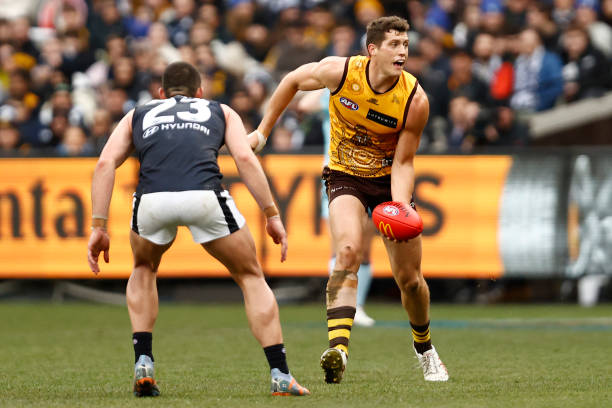 Max Lynch looks set for a premature retirement after concussion problems, Max Ramsden profiles as a forward and Clay Tucker is a mid-season draft flyer who needs time.
Despite having a seemingly deep ruck room, the quality is desperately lacking and that is where Grundy can come in and change things drastically.
The focus on what Grundy can offer right now is what needs to be looked at and at the end of his contract (2027), Ramsden will be 24 and Tucker will be 22.
More importantly, they'll have had time to grow into their frames and can take the mantle.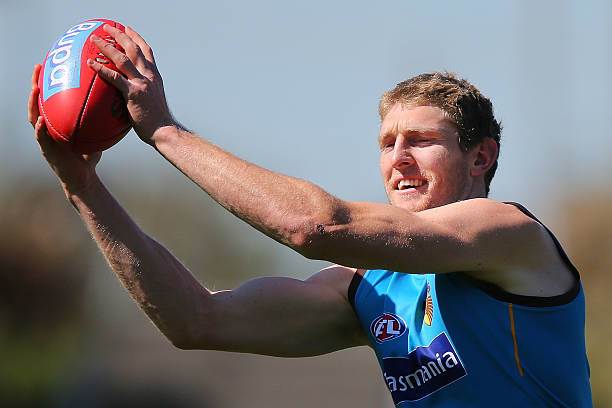 Grundy's recent form as the number one man has been super strong also.
When Max Gawn hurt his knee at the start of Melbourne's Round 2 clash with Brisbane, the Grundy trade looked like a genius insurance policy.
The standard of play Grundy would showcase for the rest of this game, as well as the three full games after that as the stand-alone ruck, made it look even more genius.
After the Gawn injury, Grundy would have 12 disposals, five tackles and a massive 45 hit-outs, slowly building chemistry with the midfielders around him.
Round 3 would see big Brodie have 21 disposals, nine score involvements, six inside 50's, 25 hit-outs and five marks, in a performance likely to attract the attention of the umpires on Brownlow medal night.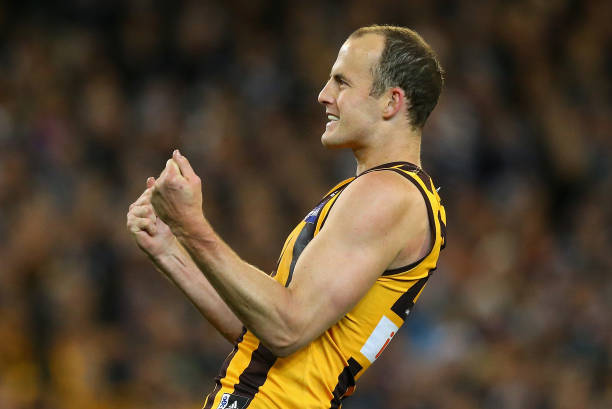 A big win against the helpless Eagles was next in Round 4 and the impact of Grundy was only growing; 22 disposals, seven clearances, six tackles, six score involvements, and 33 hit-outs.
The last opportunity he had as the lone ruckman was probably his worst performance for the stretch, with 18 disposals, six clearances and 24 hit-outs.
The ironic thing is that his worst game of this stretch would surpass any Hawks ruck performance of the season.
Grundy still can be a truly dominant solo ruckman, something that Hawthorn does not currently have available to them on the 2023 playing list.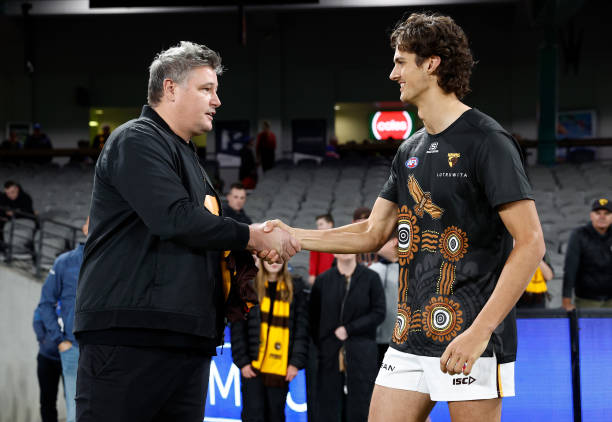 Considering the standard of midfield play from Jai Newcombe, Will Day, Conor Nash and James Worpel despite the terrible ruck situation, one can't help but imagine the next gear this unit could find with Grundy working at stoppages.
The last thing we have to truly ponder is what price would we have to pay to make this pipe dream happen.
Money isn't the issue, with Collingwood already paying an undisclosed (however apparently juicy) portion of Grundy's salary for the remainder of his current contract.
The contract is also reduced in financial size, with Grundy agreeing to take a pay cut when signing with Melbourne.
Melbourne parted ways with Pick 27 to acquire Grundy over the off-season and while draft picks will be vitally important in the father-son selection of Will McCabe, a similar price is far from overs for him.
When considering the natural progression of this current group, a pick three and Will McCabe coming to the club and the potential acquisition of Brodie Grundy, finals is a realistic goal in 2024, making the second-round pick less valuable than what it seems right now.
At this time last year when the Grundy to Hawthorn rumour came out, I was against the idea, hoping to lean on the youth, but this time around, TH will be watching the Grundy situation very, very closely.